🌟 Join Me for a Special Yoga Class at White Dove on Saturday!⚡️ The Destiny Architecture Blueprint 8/14/23
Come to my first in-person, in-studio yoga class in Wichita at White Dove Saturday, August 19 from 11:00-12:00!
Inside: a yoga practice on the mat, a yoga nidra practice, and a meditation to balance your 7 chakras... ☮️ 👇
This is it, y'all! I'll be done with yoga teacher training as of noon on Saturday 8/19 when class concludes! You're coming to class, right? 😉
This is my final project, so just show up and don't worry about the cost as no one will be turned away!
I'd like to teach yoga online and in person after this... but for now, I'm just excited to have my yoga teacher training journey come to an end.
Here's a recent yoga class you can try on YouTube.
Next Reiki Session In Wichita on August 26th!
The final Saturday of the month brings you chakra-balancing Reiki at White Dove in Wichita! See me on 8/26 at White Dove from 11:00 am to 4:00 pm.
If you can't make it on either of those days, reach out to me via email or the website to link up for a Distance Reiki session.
I'm getting into an "every other weekend" schedule for summer with dates for the rest of 2023:
August 26
September 2, 16, 30
October 21, 28
Off for November & December
Half-hour chakra-balancing sessions will cost $40. One-hour sessions are NEW and ON SALE right now for $69.
Also new is the Reiki Healing Pathway. Allow 90 minutes for this transformative healing session, including an aura clearing, healing attunement, and a Reiki session. The cost is $125.
I'm always available for Distance Reiki (Enkaku Chiryo) if you can't make it to an in-person session or want an energy tune-up outside my White Dove dates.
Walk-ins are always welcome!
White Dove is located at 2947 E. Kellogg (on the frontage road). You can always call us at (316) 262-3683 or email me directly to hold your spot at destinyarchitecture@gmail.com.
I accept cash, card, CashApp, and Bitcoin lightning ⚡️ payments.
---
The Destiny Architecture™ Blueprint is brought to you this week by Instacart.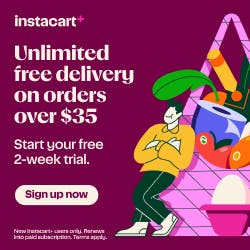 Unlimited Free Grocery Delivery on Orders $35+
Get groceries delivered in as fast as one hour with Instacart
Start your 2 week free trial nowPowered by Swapstack
---
Practice Yoga Nidra—or Yogic Sleep—for Deep Rest
I felt a little under the weather for a couple of days of my 30-day challenge. There were two days I canceled altogether and one day I did yoga Nidra instead. Here's the recording of that so you can relax and fall into yogic sleep!
Fall 2023 10-Week Mind-Body Wellness Program for Deep Transformation with Yoga, Reiki, and Meditation
I have only 3 openings MAX. Must sign up on or before 9/5/23.
⭐️ Weekly coaching sessions of 60-90 minutes to include any combination of Reiki, Yoga, and/or Meditation—your choice. ($250 weekly value)
⭐️ Everything is done online, via Zoom, flexible with your schedule. (Morning & Evening available).
⭐️ Receive the worksheets, exercises, workbooks, and digital planners I sell on the website. ($80+ value)
⭐️ FREE 3-month meditation membership at DestinyArchitecture.net with weekly guided meditations and a monthly New Moon Meditation + Manifestation Exercise. ($15 value)
⭐️ Communication with me during business hours via email and client portal with the option for text/phone if you prefer. (You state your communication preference during onboarding in Week 1).

10-Week Commitment, $2700 value for $2200. (Save $500!)
*$2200 Can be broken into 2-4 payments.
Early-bird pricing: Save even more by solidifying your commitment when you pay $1800 upfront by 9/1/23.
Here's what a sample 10-week coaching program can look like:
(Will be tailored to your specific needs and desires because YOU are the architect of your own destiny!)
Week 1: 9/5
Initial assessment: We begin with a focus on life balance and self-care. Reiki in 1st session.
4 Daily Self-Care Questions
Wheel of Life Balance
Core Values & Clarity 6-Page Exercise
27-Page Self-Care Workbook & Digital Planner
Week 2: 9/12
We move into:
Values & Goal Setting
130-Page Meditation Journal
A 1:1 meditation class
Week 3: 9/19
Monthly Focus Workbook 28-Page Workbook (week 1)
SMART Goals
COMET Goals
STAR Goals
Bespoke yoga sequence
Week 4: 9/26
Continue Monthly Focus Workbook 28-Page Workbook (week 2)
9 Building Blocks of Personal Empowerment
Manifestation Worksheet & Vision Boarding
Yoga Nidra practice
Week 5: 10/3
Continue Monthly Focus Workbook 28-Page Workbook (week 3)
Mindfulness & Emotional Regulation
Bespoke yoga sequence
Halfway point: What do you drill down on now? Will it be tools, skills, frameworks, yoga, Reiki, meditation, habits, or something else?
Week 6: 10/10
Complete Monthly Focus Workbook 28-Page Workbook (week 4), Re-evaluate, and start a new one if needed.
Mindfulness & Emotional Regulation Week 1
Your choice: Reiki, yoga, or meditation
Week 7: 10/17
Mindfulness & Emotional Regulation Week 2
Productivity & Priorities 5-Page Exercise
Your choice: Reiki, yoga, or meditation
Week 8: 10/24
Mindfulness & Emotional Regulation Week 3
Stuck To Empowered Mood Shifter 5-Page Exercise
Your choice: Reiki, yoga, or meditation
Week 9: 10/31
Mindfulness & Emotional Regulation week 4
Strengths in Action 3-Page Worksheet
Your choice: Reiki, yoga, or meditation
Week 10: 11/7
Wrap-up week! Enjoy life with more clarity, less stress, better self-care, a focus found, and goals accomplished.
Final assessment
Next Steps (graduate, re-sign, change focus, etc).
If you're interested in changing your habits, lowering your stress, and upping your self-care through yoga, meditation, Reiki, and personal development, fill out this form so you can take the first step! 👇  
Last week's newsletter ⬇️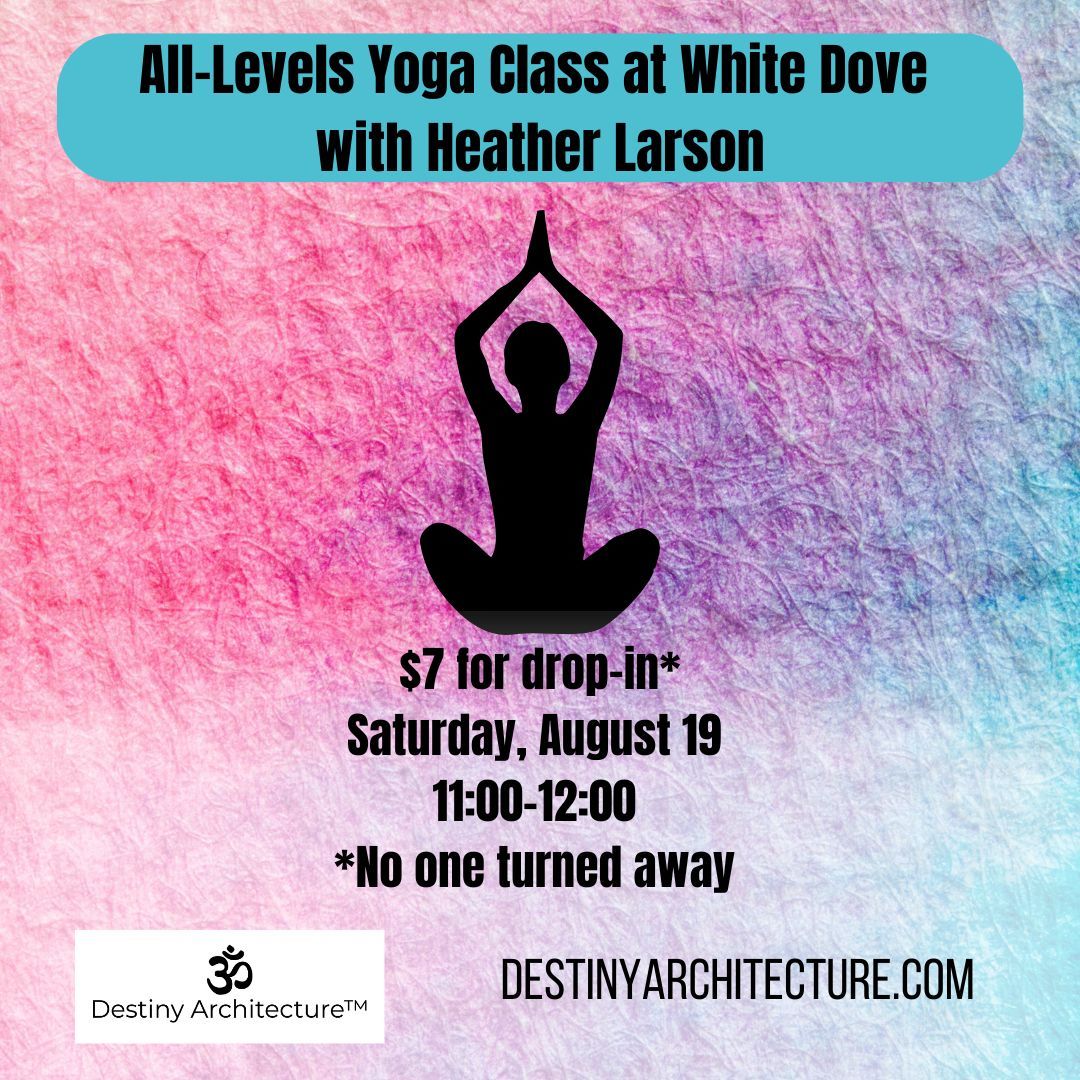 The Latest Meditation for Subscribers:
In this week's guided meditation, we work our way through all 7 chakras to find some balance there. I guide you through with affirmations and you'll learn a little bit about each chakra to help you grow along your spiritual/healing journey.
---
Learn about life coaching here.
Learn about meditation and give it a try. Sign up for the meditation membership here.
Listen to (and follow) 385+ episodes of the Destiny Architecture podcast.
Snag software discounts, my minimalism eBook, and more.
Need an eBook on personal development or a life coaching worksheet?
Have I helped you with something BIG in life? Spread the love and pay it forward with a testimonial! 😊
You can email me at destinyarchitecture@gmail.com.
Thanks for reading this week's Destiny Architecture Blueprint! This is the newsletter for content creators interested in personal development. I'm Certified Transformational Life Coach, Certified 100-hour Meditation Teacher, & Usui Reiki Master Heather Larson, and I believe being a side-hustling content creator requires a ton of great self-care: Reiki, Yoga, Meditation, and more. So join me on this journey by hitting the "subscribe" button!
You can always support this newsletter by leaving a tip. 🙏