Guided Meditations Led by Meditation Teacher Heather Larson
Join as a member of Destiny Architecture to receive weekly guided meditations every Friday, a monthly (New Moon 🌚) Zoom group meditation, and discounts. When you subscribe here, you'll receive the meditation in your inbox and also have access to it on this site.
Here are all the previous guided meditations recorded:
The basics of meditation.
Guided Meditation: A body scan to help you relieve tension
A Meditation to Help You Release The Week's Troubles
A guided meditation to help you fall asleep
This meditation guides you in the practice of Sama Vritti, or "Box Breathing."
A meditation to set an intention to be relaxed, healthy, and nourished heading into your weekend.  
Guided meditation + Reiki session by proxy. This is Distance Reiki, which is Enkaku Chiryo in Japanese.
A Guided Audio Meditation to Help You Fall Asleep Quickly and Easily
Guided Meditation to Balance Your Chakras
Guided meditation for self-care
Guided meditation for anxiety
A guided meditation for when everything is f*cked up.
A guided Reiki meditation to promote healing.
Coming May 2023: A Monthly New Moon Group Meditation...
Announcement coming May 1!
Join The Destiny Architecture Membership for Weekly Guided Meditations, a Monthly Zoom Group Meditation, Discounts, and More
Each week, when it's 5 O'Clock somewhere, the Destiny Architecture Blueprint for Meditators will hit your inbox.
But it's more than just meditation—it's an opportunity for self-care!
Heather leads guided meditations that will get you meditating immediately while learning a bit more about meditation practice each week.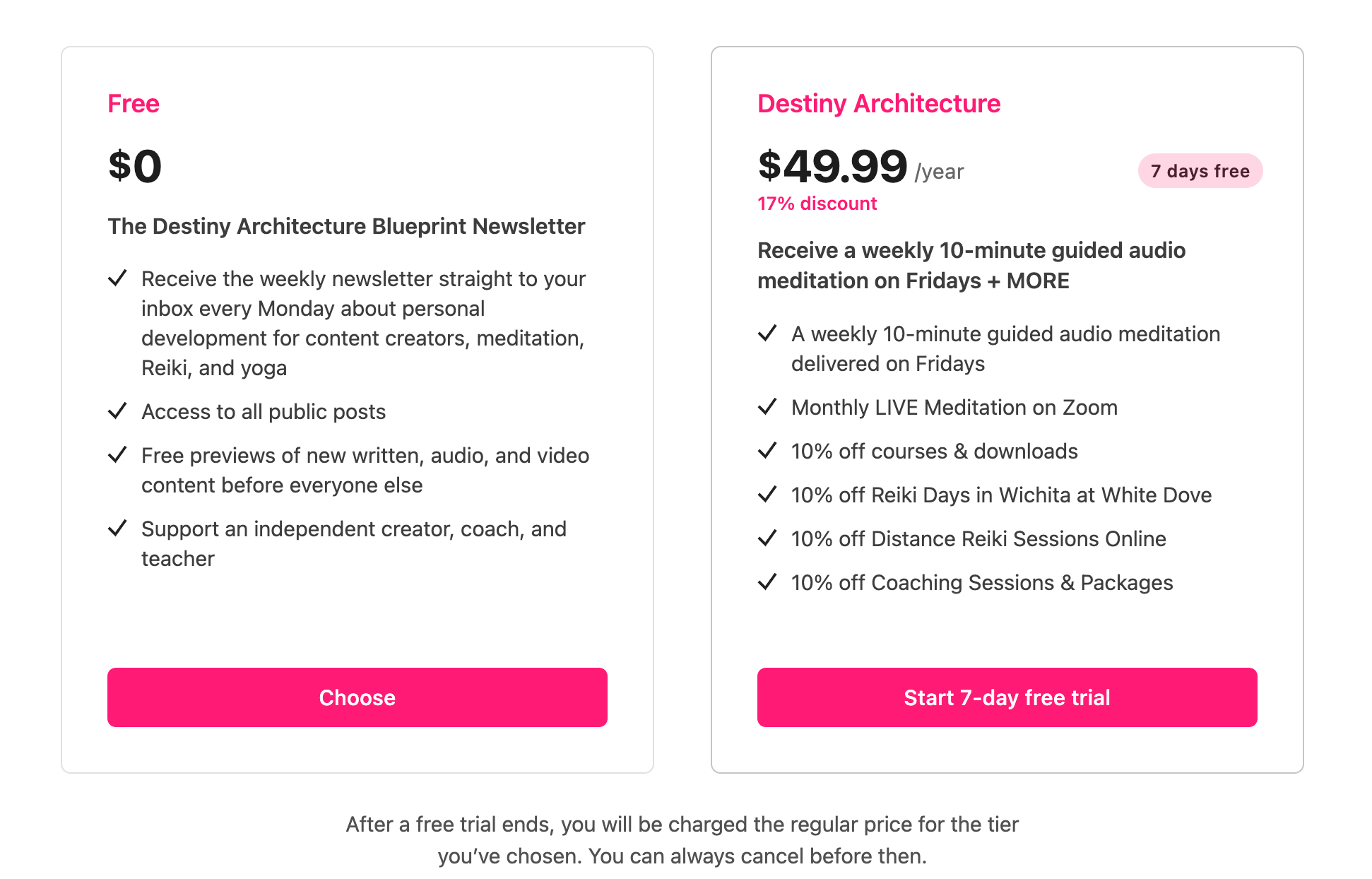 Learn How to Meditate & Enhance Your Practice with These Guided Meditations
If you'd rather join on Apple Podcasts or even Spotify, you can do that in those ecosystems.