Meditation Membership
Each week, when it's 5 O'Clock somewhere, the Destiny Architecture Blueprint for Meditators will hit your inbox.
But it's more than just meditation—it's an opportunity for self-care!
Heather leads guided meditations that will get you started meditating immediately while learning a bit more about the practice of meditation each week.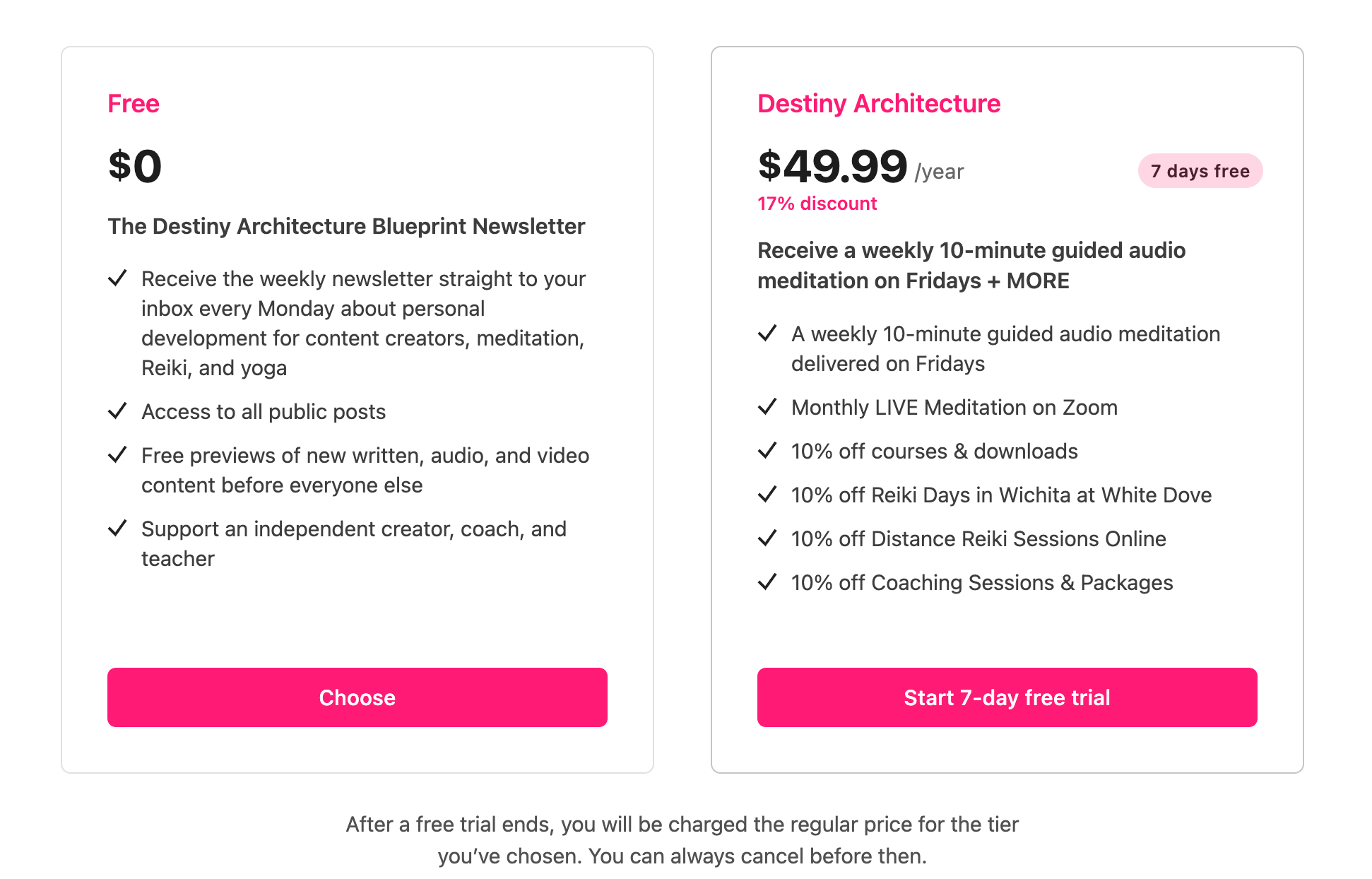 The first week's guided meditation is free to sample & there's also a free trial here and on Apple! 👇
Learn How to Meditate & Enhance Your Practice
Meditation Number 5: A Guided Meditation to Help You Release The Week's Troubles
Meditation Number 4: The Basics (Subscriber Exclusive)
Guided Meditation #6: A Meditation to Help You Fall Asleep
Meditation #7: Sama Vritti