26-Minute Yoga Practice of Sun Salutations & Moon Salutations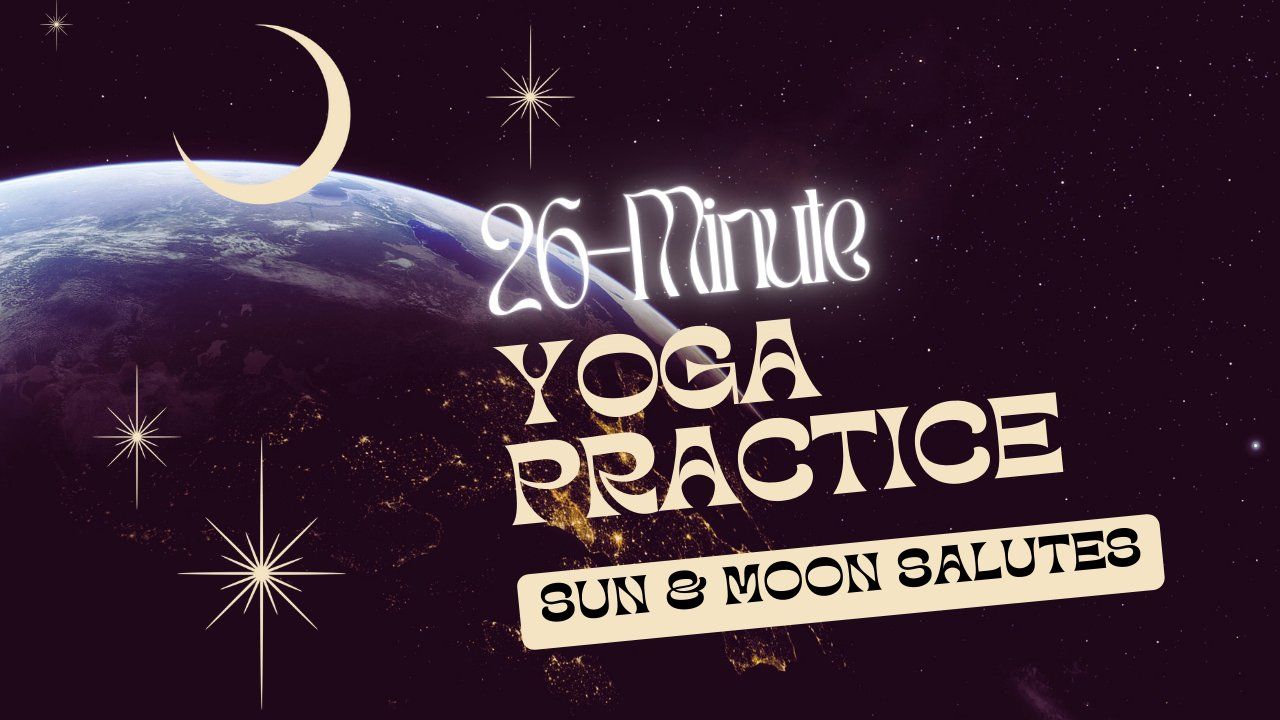 In today's practice, we do sun salutations and moon salutations on this eve of the new moon. 🌚
Join me for daily 30-minute yoga practice in August to benefit Veterans!
If you love these moon salutations, you'll love tomorrow night's meditation & manifestation practice under the New Moon 🌚
Become a Member to Join The New Moon 🌚 Meditation & Manifestation
Thanks for joining me to practice in honor of our veterans and for donating to Stop Soldier Suicide! Please consider donating a few bucks on Facebook.
There's no better way to honor a veteran than with a salute! 🫡
Let's dedicate this practice to them with these sun and moon salutations.
When you join the FREE newsletter, you'll receive the Zoom call info so you can join me LIVE on Zoom! Sign up below for that info and you'll also receive the newsletter every Monday morning.