33-Minute Yoga Practice: Welcome Back To Your Mat After Time Away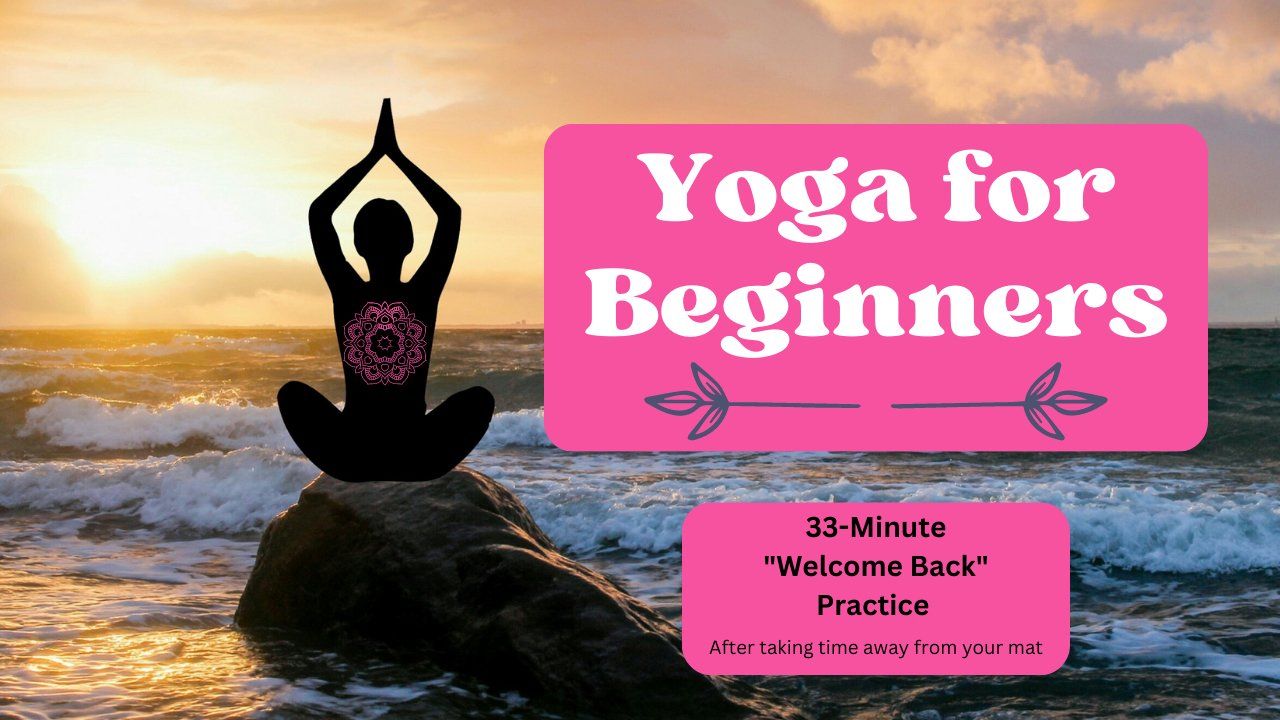 Join me for daily 30-minute yoga practice in August to benefit Veterans
⏰ I'm leading yoga practice daily from 9:30-10:00 am Central. Again, practice is FREE!
In today's practice, we welcome the body back to the mat after a few days off. This helps you ease back into yoga practice if you've taken time away from practicing on your mat. It happens to us all… 😉
(I talk more in-depth about this in the video).
♥️ 🤍 💙 I'm leading 30 minutes of yoga a day, every day to benefit Stop Soldier Suicide.
If you wish to join me LIVE, these 30-minute practices are FREE and you can sign up here.
My goal is to raise $200+ for Stop Soldier Suicide, a worthy charity, and a great cause! (We've raised $86 so far!)
Let's practice the yogic principle of Ishvara Pranidhana, or devotion, and devote ourselves and our practice to this great cause.
❤️ Please consider donating to Stop Soldier Suicide at my fundraising page

🎥 Practices will be LIVE on Zoom and recorded to be posted on YouTube later, so if you don't want to be on camera, please leave your camera off.

Hi 👋 I'm Heather Larson and I'm completing my yoga teacher training (RYT-200) this month.
Get more info on this and other events
I'm offering an in-person class on 8/19 at 11:00 am at White Dove metaphysical bookstore and yoga studio in Wichita. We will practice yoga each day, which will mostly be all-levels asanas (poses). I may mix in meditation, yoga nidra, and other surprises.
I've practiced yoga since 1996 and can't wait to share my love of yoga with more people as a yoga teacher. I expect to have my yoga certificate in hand by the end of September after turning in my final project on the 19th!
⭐️ Yoga is for all bodies and all stages of life. I often share about my journey with yoga and scoliosis, a late-in-life asthma/sleep apnea diagnosis—and how yoga has helped me navigate through the past decade of sobriety.
I'm a certified transformational life coach, meditation teacher, and Reiki Master.
You can join the meditation membership here now.
Please subscribe here on YouTube if you found value in this practice & share with a friend! 🙏
If you want to be on the waitlist for when I offer online yoga classes for $9.99/month, sign up now!