Beliefs Make Things Real—That's What Makes Them Dangerous
What are you believing and is it helping?
Belief makes things real.
This comes from one of my favorite Gavin DeGraw songs.
Here's a Handy 4-5 Step Guide On How Not To Get Pulled Into Beliefs That Limit You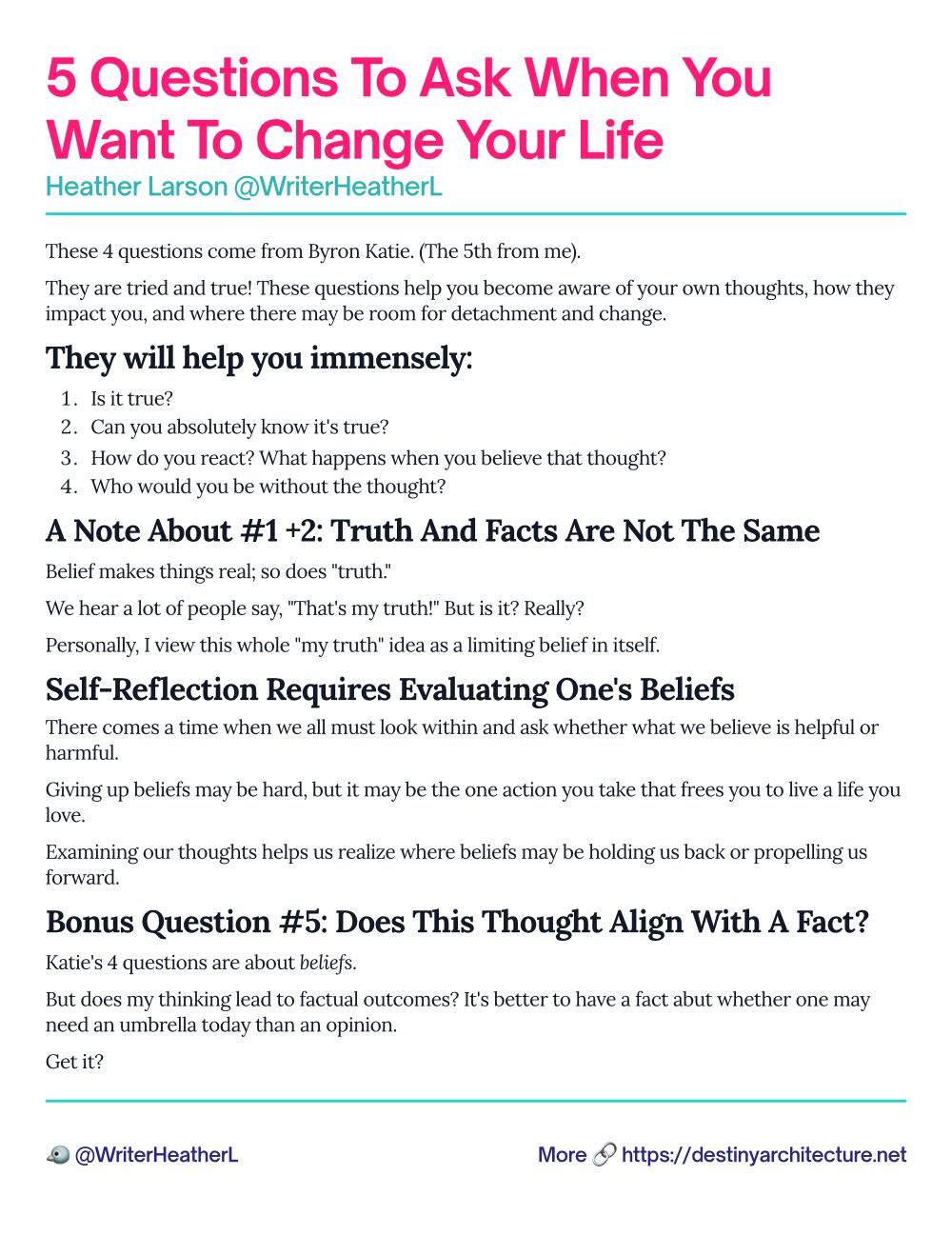 If you liked that, wait 'til you check out coaching!
This has long been one of my coaching worksheets I send to clients to fill out. But I beefed it up today 😉
I think we can all use a belief reboot now and then!
And if you're ready to give coaching a try, sign up for a free breakthrough session over Zoom 👇