Brand New eBook: How To Become More Minimalist In 30 Days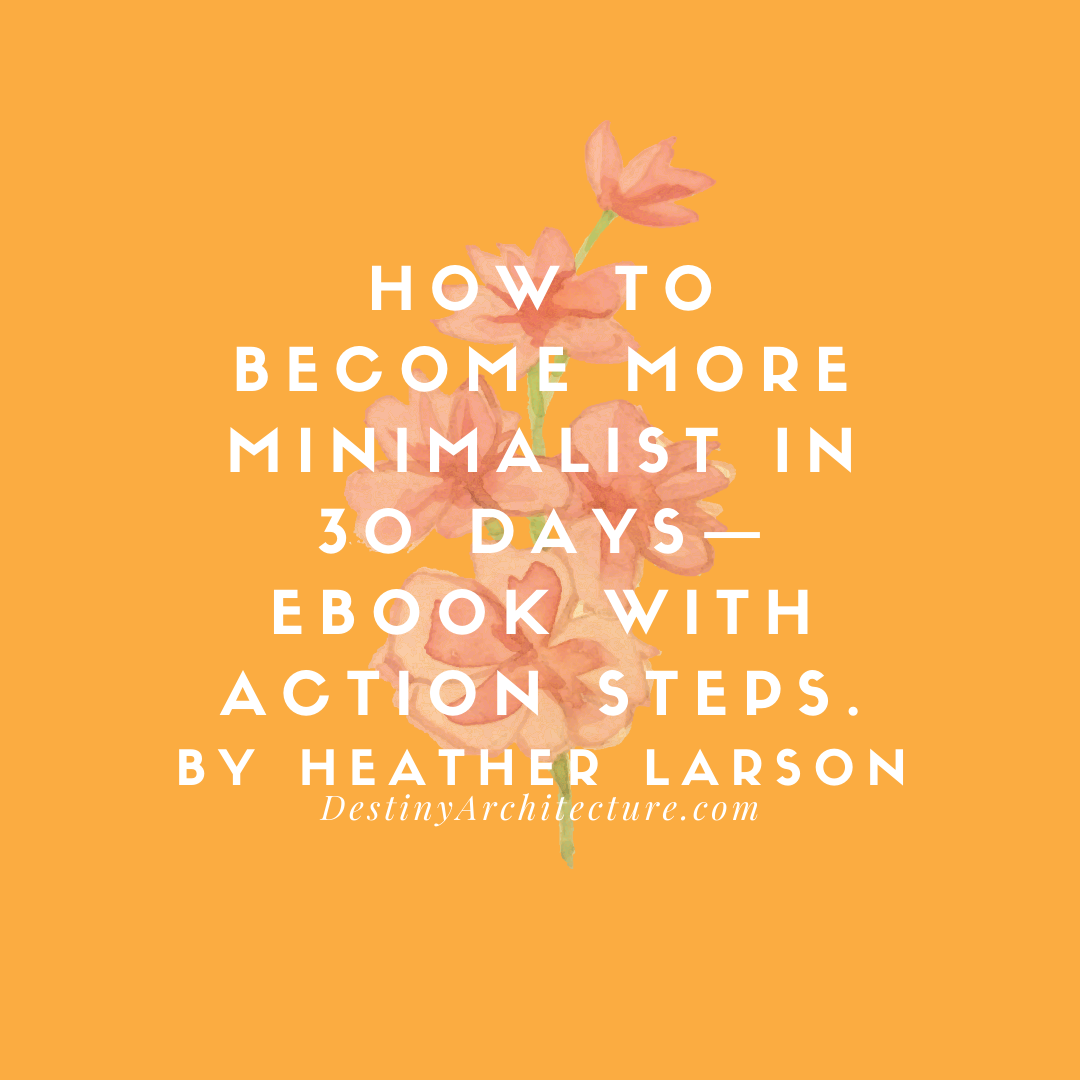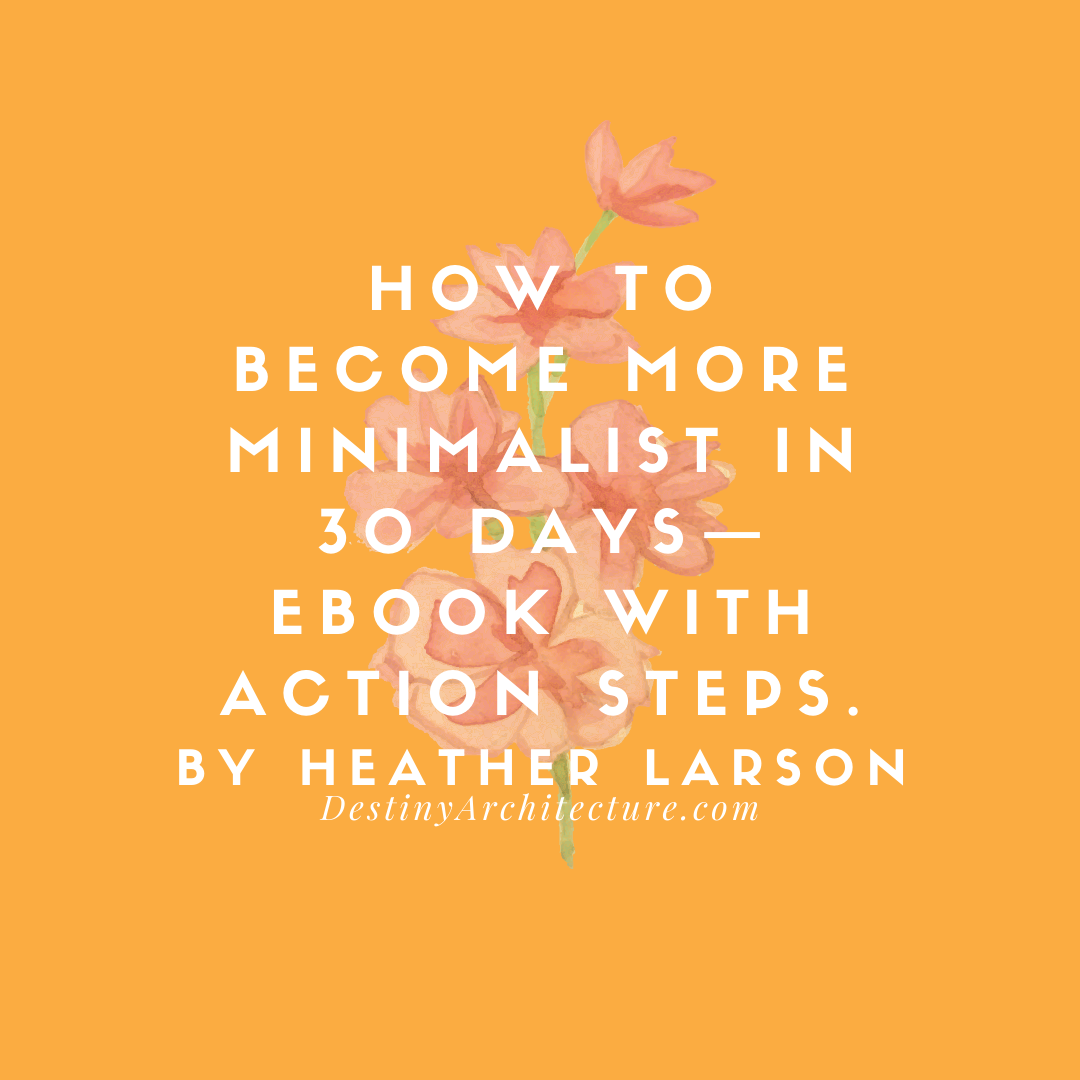 How To Become More Minimalist In 30 Days eBook  $9.99   document.querySelector('.product-block .product-block').classList.add('is-first-product-block');
Announcing a brand-new ebook for you!
"How to become More Minimalist In 30 Days"
This coming week, it's the perfect time to talk about one of my favorite subjects: minimalism! I'll be talking about it on the Fearless 5 Podcast and here on the Destiny Architecture blog.
Decluttering in December is the BEST. Out with the old and in with the new as the holidays arrive and the year ends. If you have kids, this is the best time to clear out their old stuff before new stuff arrives as holiday gifts. Even if you don't, I think after the 2020 we had, it's time to get rid of the OLD and make way for the NEW.
While in quarantine, I wrote this ebook. (Tested negative for COVID-19 once again).
I've had quite the journey to minimalism myself, so here are some things I wanted to share from what I've learned.
This 30-Day-Plan to work out a more minimalist lifestyle is 35 pages in a 675 KB PDF. It's a quick, easy-to-read format. Power through in 30 days or less. Skip the tasks that don't apply to you. This "How To Become Minimalist In 30 Days" ebook has tips for handling tasks that overwhelm you. It's written from my point-of-view, which is from a very conversational coach.
There are energetic tips from me to you as a Reiki Master who looks at the world —and decluttering— through the lens of a Usui Reiki Master. So I get into some energetic bonus tips that will help you clear not just your space, but your energy, too. This will help you become more conscious of how energy is shifting in your home and other parts of your life — which your "stuff" represents.
I also point out when it's time to call a therapist during the process. Of course, I am available as a coach during your decluttering process as you work toward minimalism.
By the way, I'm not a crazy, extreme minimalist who only owns 20 items and sits on the floor. I have lots of stuff and books! This a guide to help you enjoy more of your life and less "stuff." If it's time to let go, release, clean, and declutter — this ebook is for you!
We'll even take a look at digital minimalism and your social media habits.
I include action steps to help you bust through your walls of procrastination (even if you built a moat around those walls with gators swimming in it).
We go over what to keep, what to lose, and how to dump it safely.
And, of course, I'm encouraging but friendly. I'll empower you to get it done and engage in self-care during the process.