Try Yoga (And Have Fun Doing It), Take the Survey, Check out Fresh Podcasts & Watch New Videos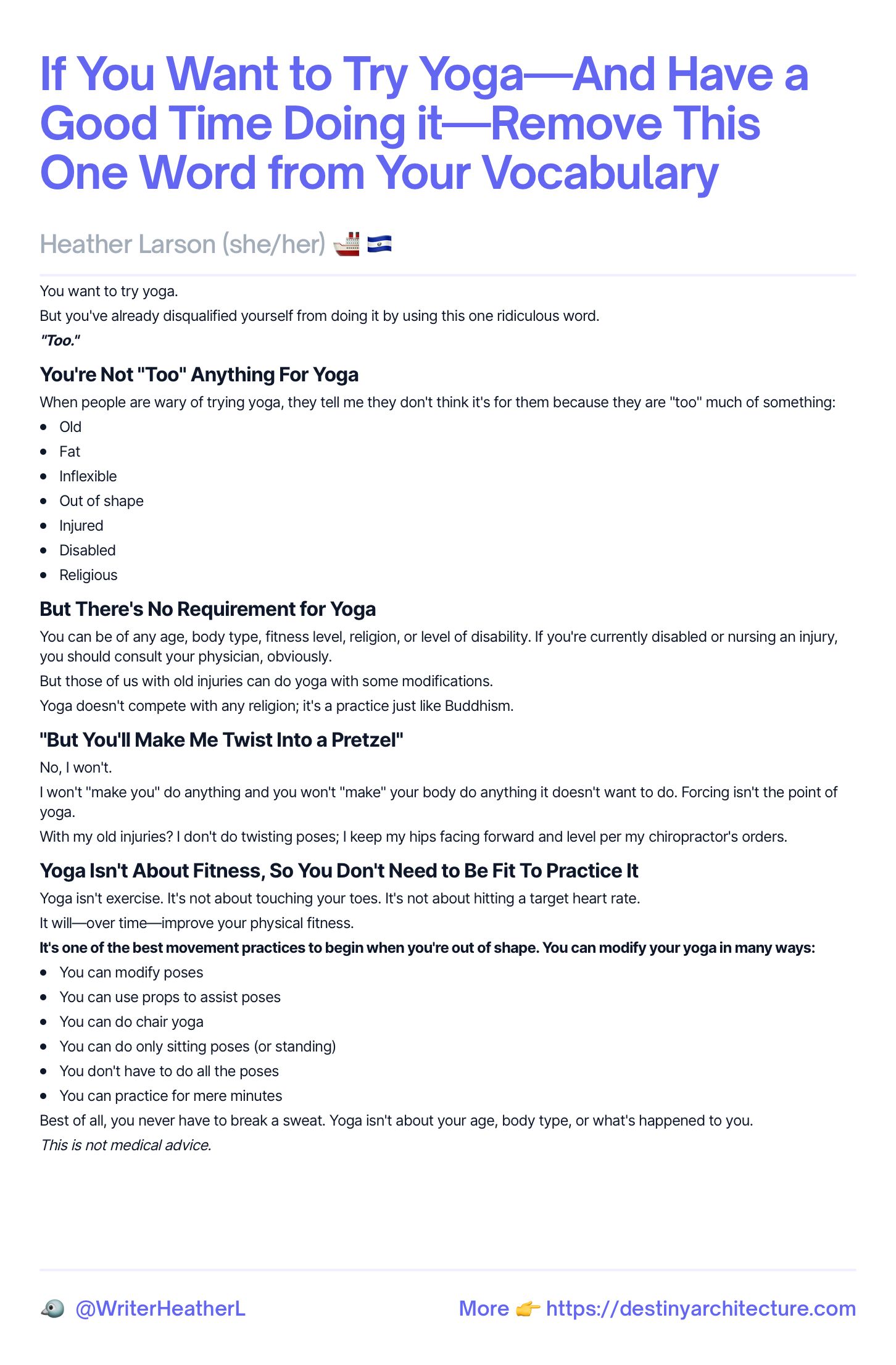 Please Take This Survey So I Can Serve You Better
As I prepare to offer yoga and meditation online this year, I want to see what you're interested in most and how you'd like to receive it.
This will take 2 minutes! Thank you!
One of my favorite Daily Stoic quotes so far 👇
"Not "be positive" but learn to be ceaselessly creative and opportunistic.
Not: This is not so bad.
But: I can make this good."
Excerpt From
The Obstacle Is the Way: The Timeless Art of Turning Trials into Triumph
Ryan Holiday

Fresh Podcasts This Week!
This Fearless 5 audio podcast tells you what's to be learned from my (almost) decade of practicing Reiki!
Ready to Get Started with Life Coaching? Book a Complimentary Breakthrough Session This Week!
Interested in my other newsletter about writing and content marketing? Check it out.
~Heather Larson
New membership site (you're already receiving the free newsletter!) More to come: