How to become more minimalist — and less cluttered in all areas of life — in just 30 days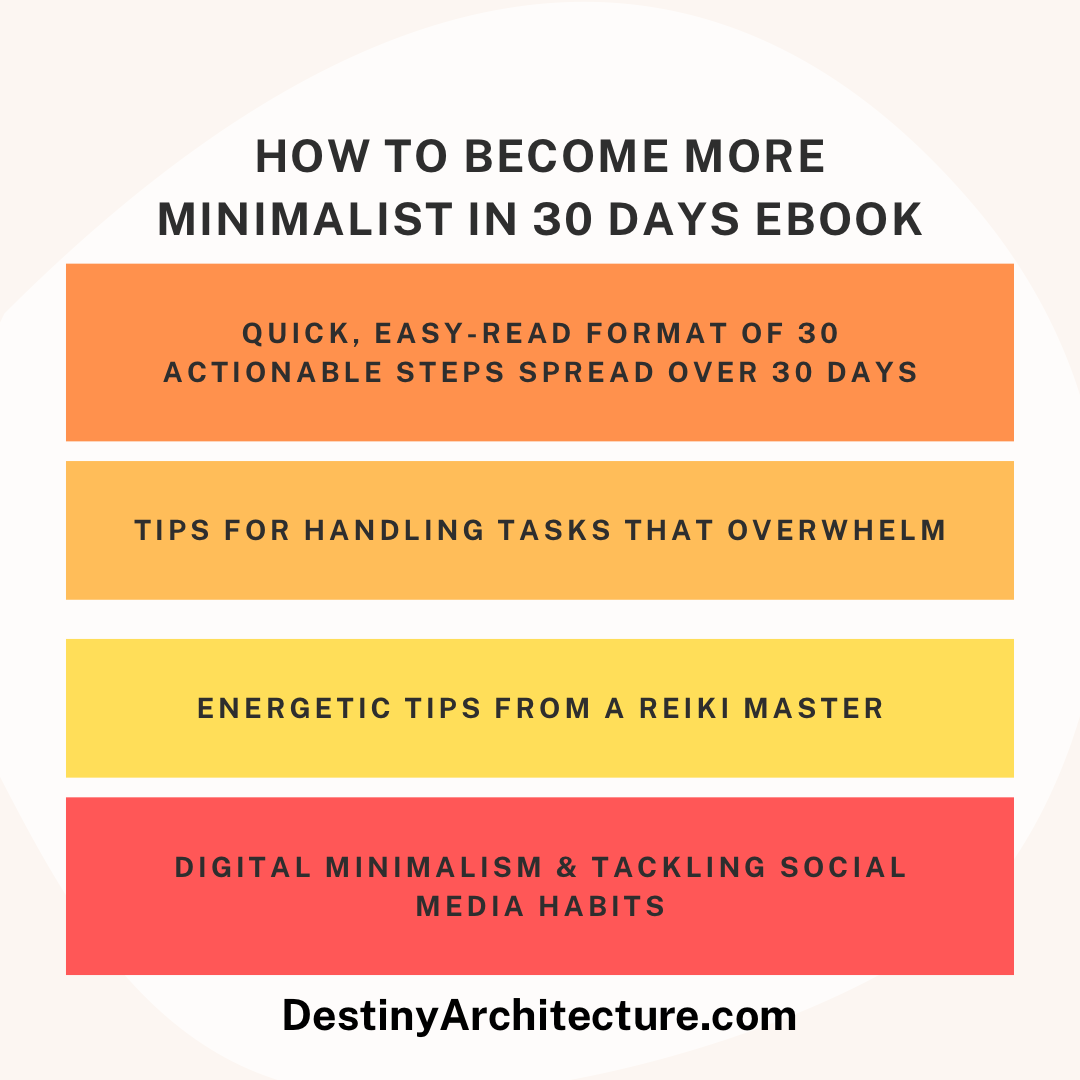 Let's talk about some of the ideas behind my new ebook I wrote just for you — "How To Become More Minimalist in 30 Days."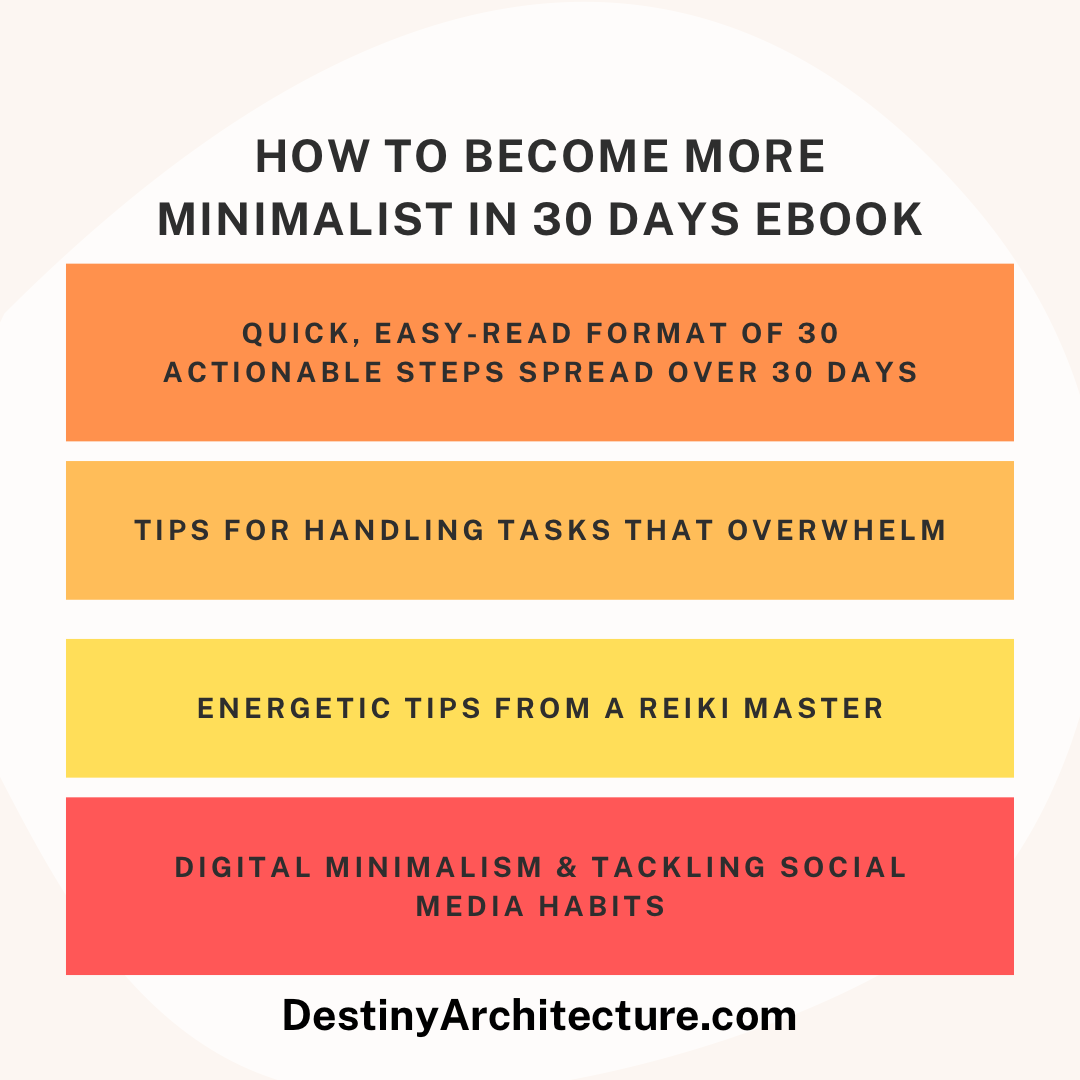 I've been talking about getting unstuck, too. Believe me, the two ideas are connected. If you own too many possessions, you are probably feeling stuck and vice versa — if you are feeling stagnant, then I bet you own too many things that need to be uncluttered!
Here's a simple 30-day plan to help you move forward with the tangible things like possessions (even digital ones) that may be connected to how STUCK you feel with the intangible parts of life.
Ebook available at DestinyArchitecture.com - How to Become More Minimalist in 30 Days!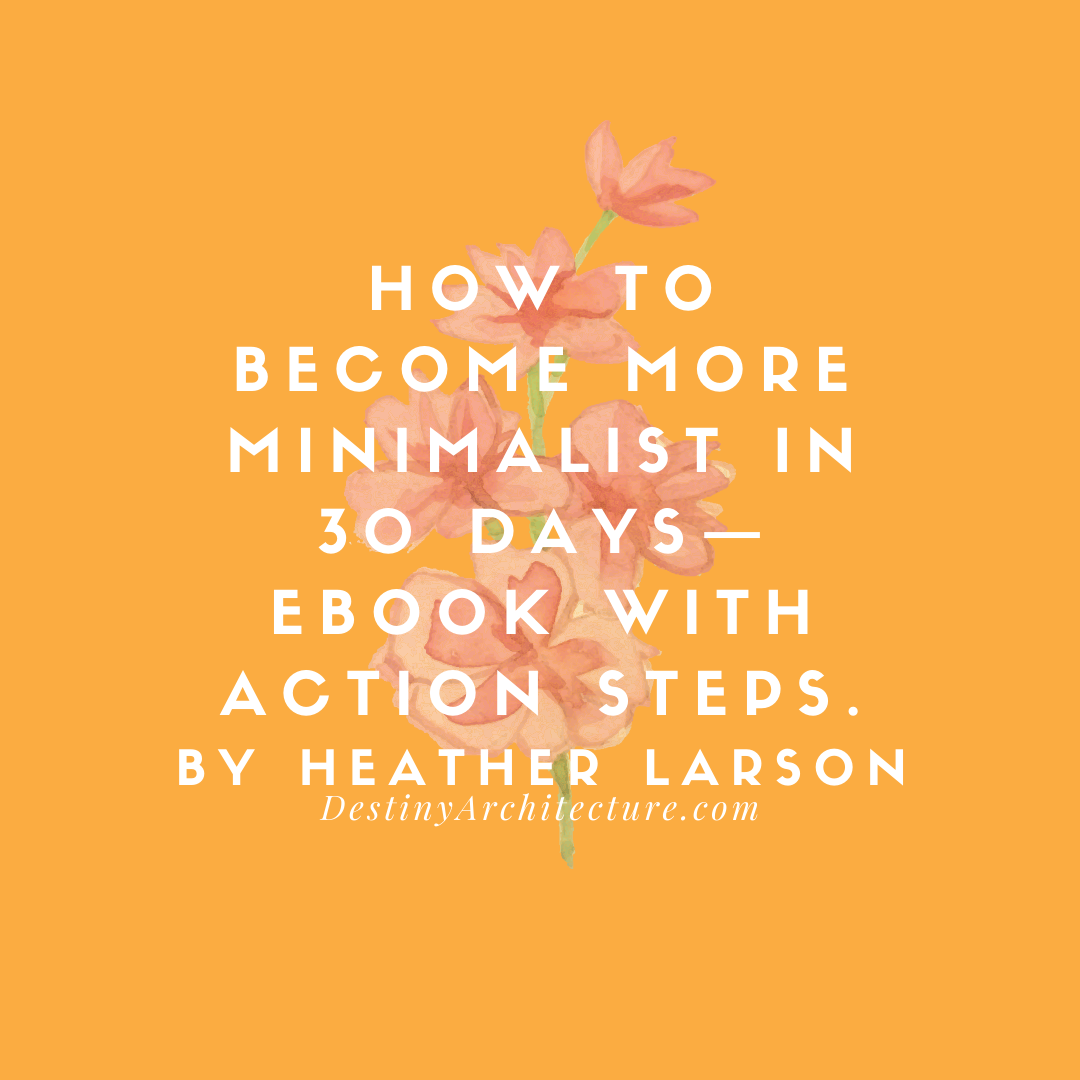 How To Become More Minimalist In 30 Days eBook  $9.99   document.querySelector('.product-block .product-block').classList.add('is-first-product-block');