July's New Moon 🌚 Meditation for Members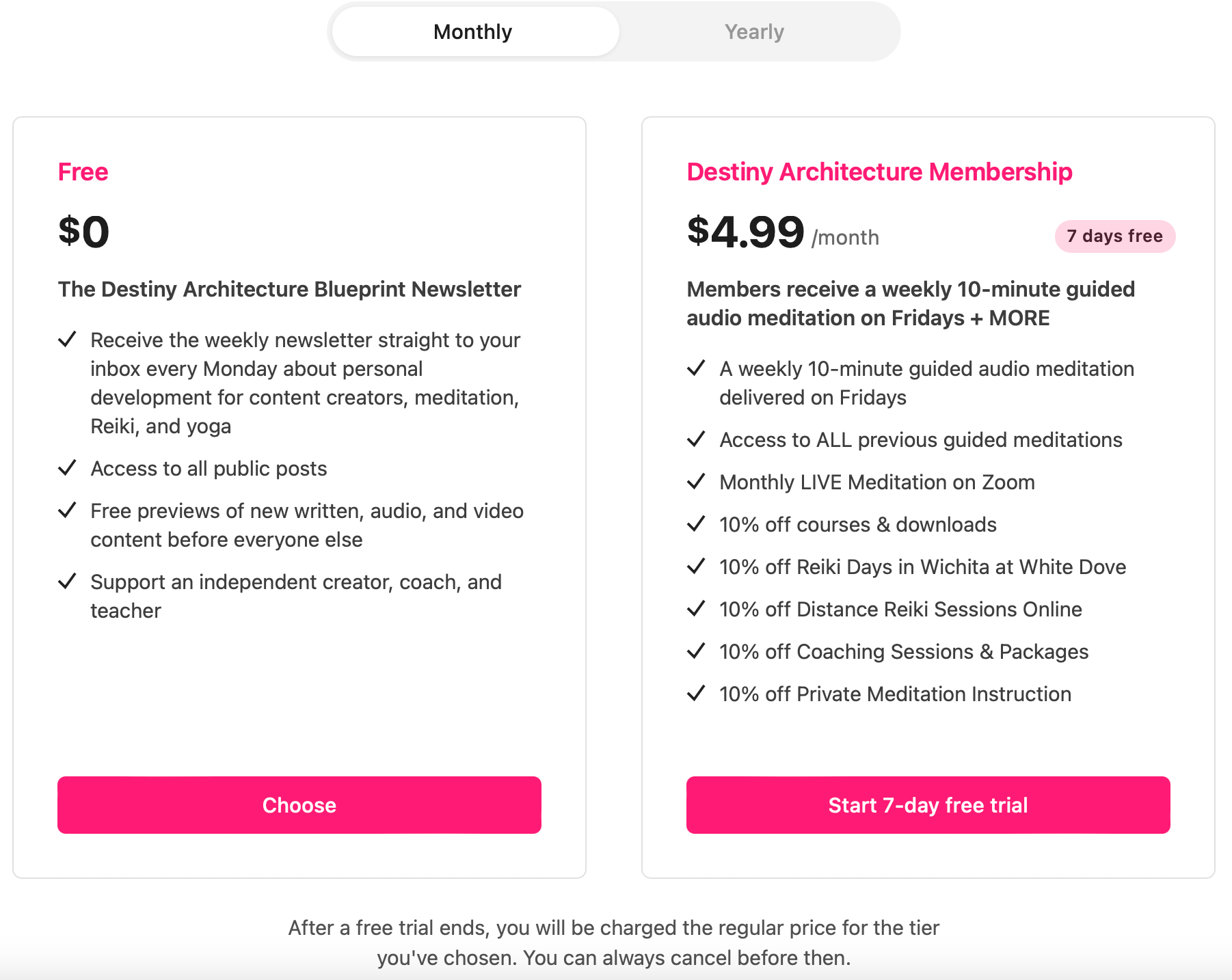 How about a chance to come together with like minds to set manifestations for the coming month? I just started a New Moon 🌚 Meditation for members at a low cost of $4.99/month.
This post originally appeared as part of the Destiny Architecture Blueprint weekly newsletter.
You get the New Moon Group Meditation experience on Zoom. It's totally OK if you can't attend. You'll gain access to the recording after it's over. I hold this as close to the moment of the new moon as possible to give the most energy to the manifestations you desire.
When you subscribe, you also receive access to the weekly guided audio meditations here at DestinyArchitecture.net. You also receive discounts on coaching & Reiki!
Together, these meditations help you bake practice into your life.
I want to make it easy and affordable (in time, money, and energy) to start a solid foundation for your spiritual practices—or reconnect with new energy after time away.
✨ Here's what's new with the membership:
You will now also receive 10% off Private Meditation Instruction with me! I just added this service this week because I know sometimes, you don't want to learn in a group and that's OK.
This is for when you want private, tailored instruction. Maybe you struggle with neurodivergence, stress, grief, free time—you name it. If it's not something you want to talk about in a group, you can opt for a one-on-one learning experience with me.
Here's what you receive for just $4.99/month when you subscribe through DestinyArchitecture.net:
A weekly 10-minute guided audio meditation delivered on Fridays
Access to ALL previous guided meditations
Monthly LIVE Meditation on Zoom
10% off courses & downloads
10% off Reiki Days in Wichita at White Dove
10% off Distance Reiki Sessions Online
10% off Coaching Sessions & Packages
10% off Private Meditation Instruction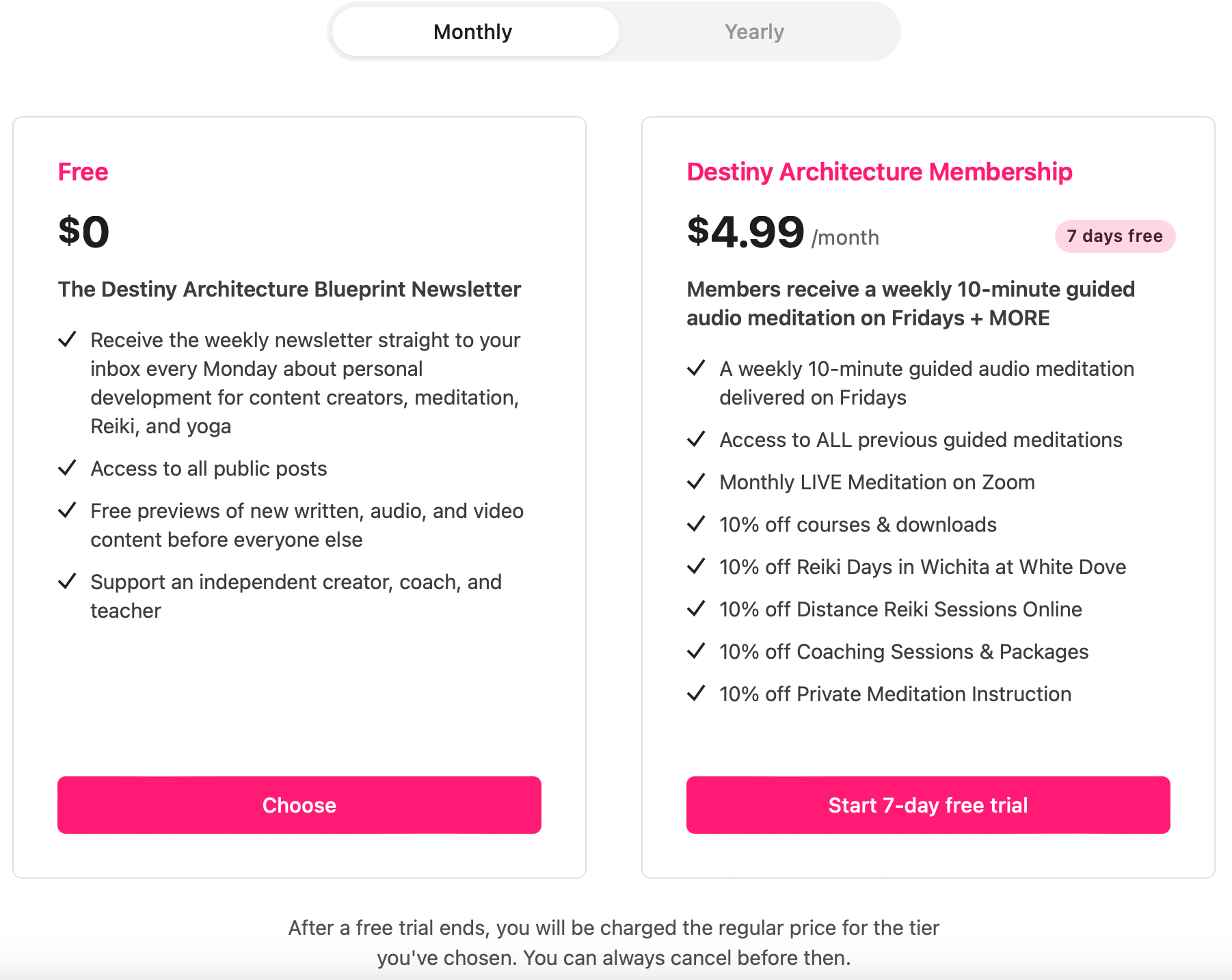 You can subscribe through Apple or Spotify for the weekly guided meditations for the same price, but you won't gain access to the New Moon 🌚 Meditation & extras.
July's New Moon 🌚 Meditation for Members will be Monday, July 17 at 5:00 PM Central on Zoom
Join on Zoom for a meditation & manifestation practice under the natural energy of the New Moon 🌚
Hit the subscribe button now so you don't miss it!