Let's Get You Doing Yoga Right Now!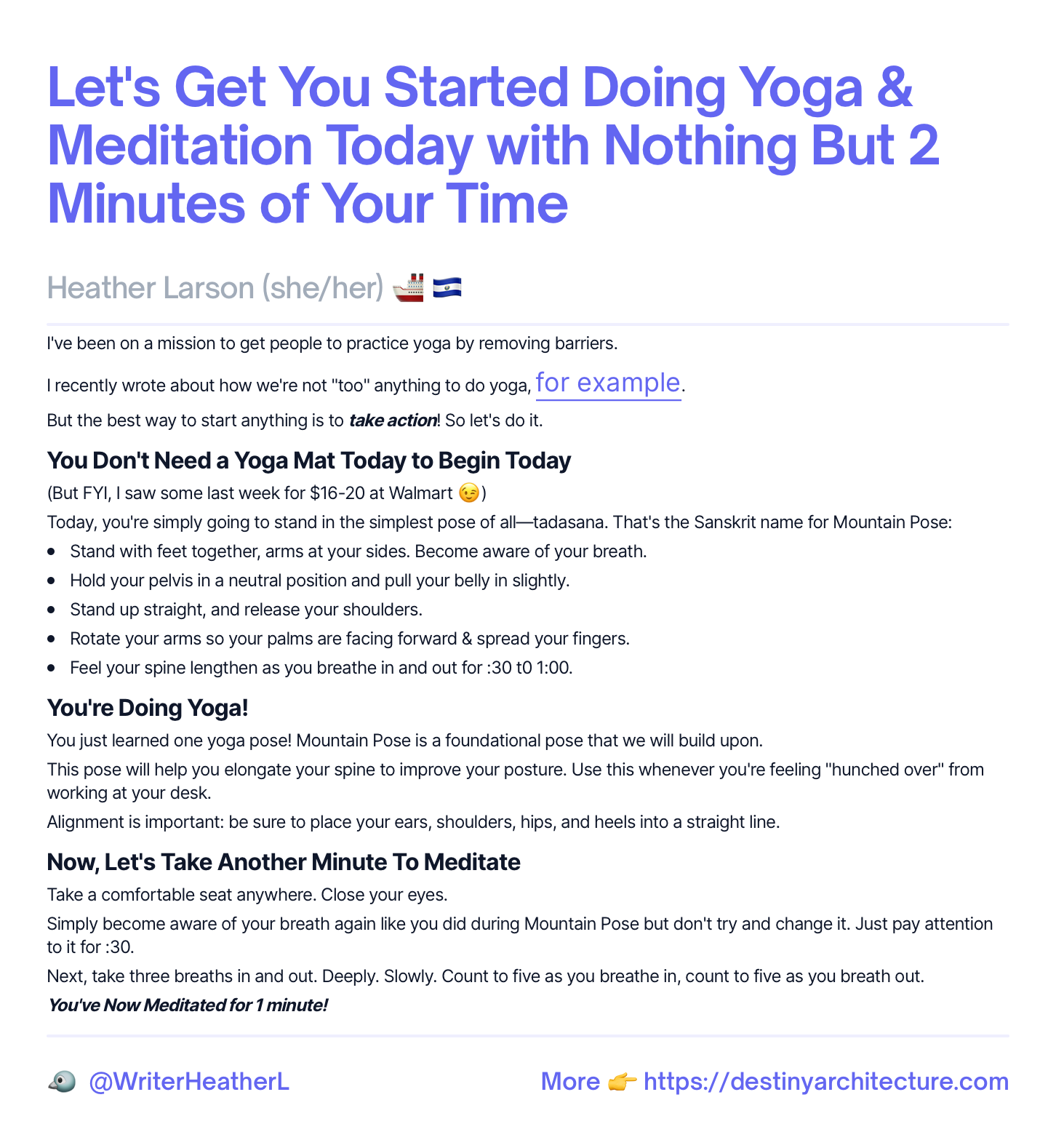 The results of the recent survey I sent out proved you're really into yoga, slightly into meditation, but would love frequent blueprints to help you do both.
Haven't taken it? Let your voice be heard!
Let's test this out in real life now and give you such a blueprint daily!
In this first one today, you'll get started doing both yoga and meditation in just two minutes with zero props or equipment.
Let's concentrate on the main tenet of yoga: breathing! Plus, you're building your foundation today.