Reiki Day Canceled For October ⚡️ The Destiny Architecture Blueprint
The time has come for me to rest after 8 weeks of struggles with out-of-control asthma—time for rest & self-care.
The October Reiki Day at White Dove is canceled for this month. I hope to be rested and breathing easier to see you in November for Small Business Saturday on November 26.
Now for an abbreviated version of the Destiny Architecture Blueprint!
Some articles I found this week to inspire you on your creator journey—and help with personal development
YouTube Video of the Week: How to Go From A Bad Job to What You Really Want to Do!
I'm still waiting for YouTube to grant me my official handle...how about you? I'm hoping to get the opportunity to pick my own handle. My understanding is they will pick for me on or by November 14th if they don't let me pick my own first. I wonder how this will work if/when my trademark goes through? I've yet to find information on whether I can change the handle later... stay tuned.
One Reason Why Everyone Should Meditate
This is one of my top atomic essays from Typeshare this year. I wrote about my favorite reason why everyone (who is able) should meditate.
More on meditation to come as I'll soon complete my 100-hour meditation certification!
Also coming soon, I've been granted review access to try out Visme for the next few months. Visme is a cross between Canva & Powerpoint. I'll be taking it for a spin to see if it can help creators like us.
Thanks for reading the weekly newsletter!
~Heather Larson, Certified Coach & Reiki Master
Take a first peek into the new yoga & meditation store. Or visit the old one, where 4 coaching sessions are on sale!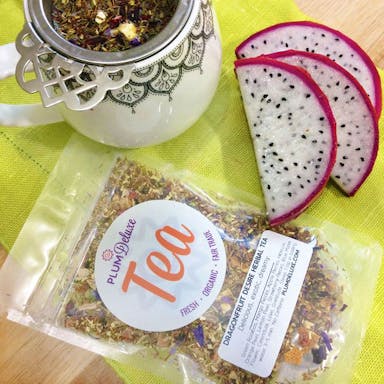 Plum Deluxe TeaPlum Deluxe is well known for its tea of the month club, the leading tea subscription and one of the most well-liked "surprise and delight" subscriptions.Subscribe today to get 20% off!Powered by Swapstack