Revealing What Happens When You Write Consistently Online Daily for 90 Days!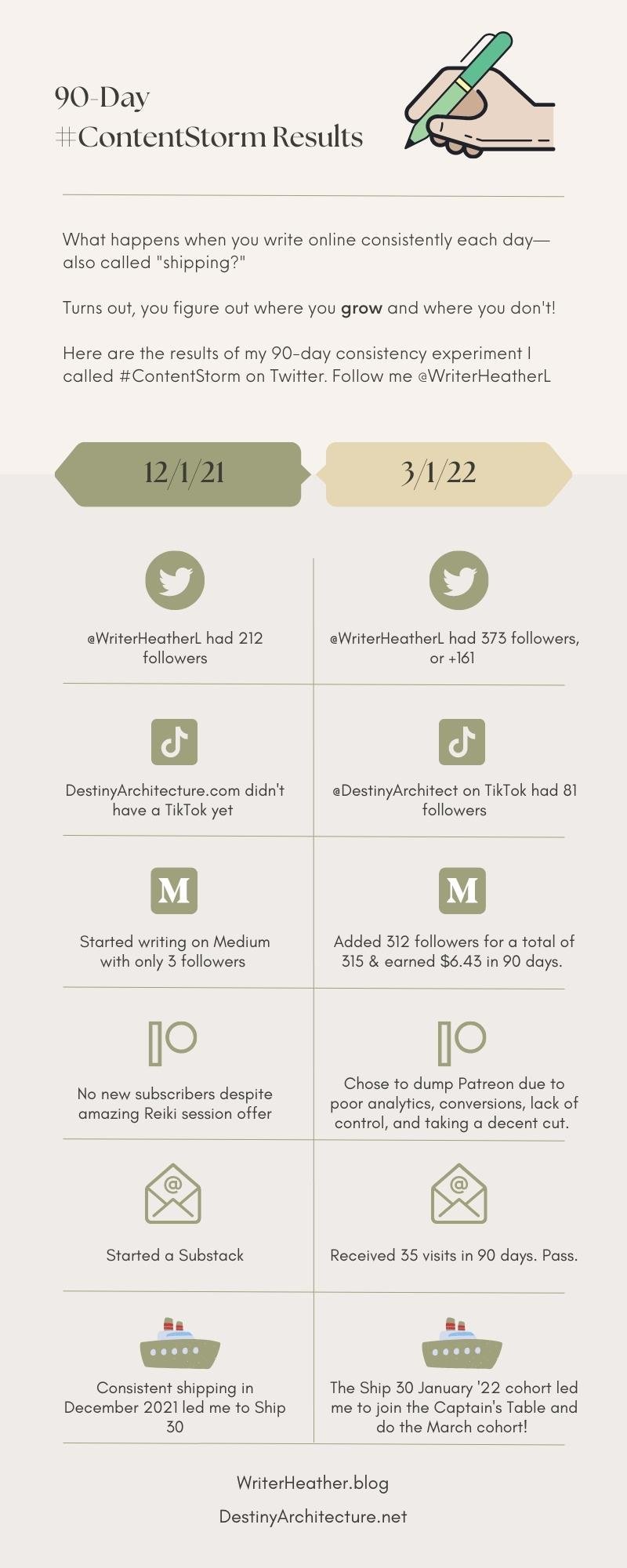 Revealing the Results of My 90-Day Content Storm!
If you're a content creator like I am, you'll find this information valuable.
I decided to write daily online for 90 days to see what impact this consistency would make.
I wrote about my results here on Medium and also created the infographic below. Please let me know if you have any questions!
One of the things I coach on is how to become more consistent with your actions so that you can create the life you want.