3 Ways Good Boundaries Enhance Reiki⚡️ The Destiny Architecture Blueprint for 10/3/22
Welcome to October & Spooky Season! 👻 Let's talk about 3 Reiki boundaries and how 3 strong habits help maintain brain health 👇
(Also, we now have sponsors for The Blueprint, to help keep a version of this newsletter free for all—although you can also opt-in to the paid version if you want to be supportive in that way, too).
3 Ways Good Boundaries Enhance Your Spiritual Path
One thing I've found lacking from the spiritual path is more constructive talk about boundaries. With this short series on Reiki boundaries, I hope I can change that.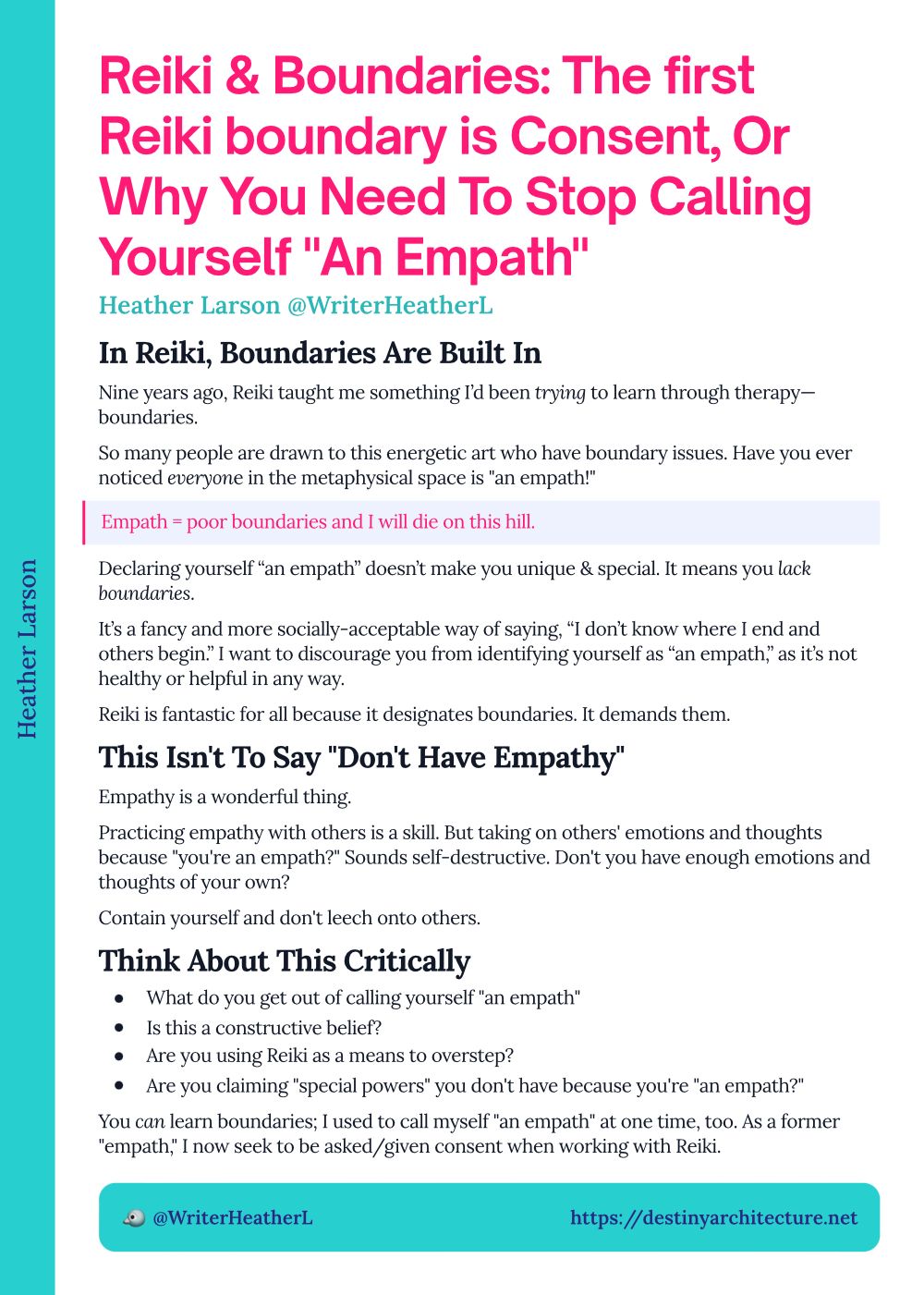 Last year, I started the "Reiki & Boundaries" series when I was still on Patreon.
Now, I'm re-writing it and sharing it here to gauge interest.
This started as a way for me to start coming up with my own Reiki book I could possibly use for teaching. For me, I had consistently seen boundaries thrown to the wind in the healing arts and addiction field.
These are the two fields in which they are most important!
As someone who formerly had weak boundaries, I want to share what I learned to help build up my own.
Onto Reiki boundary #2...
We're Having a Halloween Reiki Day at White Dove This Month!
Reiki day falls on October 29 this month. 🎃 Should I decorate the Reiki room for Halloween? 👻 😉
Receive 25 minutes of Reiki for $40 in Wichita at White Dove on the final Saturday each month.
This month, Reiki Sessions are on 10/29 from 11-4. I'll be balancing your chakras, providing relaxation, and helping you along your spiritual journey.
You can call White Dove to book (316-262-3683), simply walk into the store that day, or you can reserve your time online (and pay ahead) by booking at this link.
Life Coaching Sessions Are Also Available!
This is my way of offering coaching sessions once a month at a deep discount—and in person—at White Dove. This is ideal if you're new to coaching, want a limited amount of coaching (as in just once a month for 1/2 an hour), or can't afford the full cost right now due to economic hardship.
Like Reiki, the coaching sessions will be 25-30 minutes for $40. You will leave with ONE actionable step you can take towards changing your life for the better. (I will follow up to make sure you take that step, too).
For Coaching on a sliding scale outside of the Wichita Reiki weekend each Final Saturday at White Dove, please contact me through my page at Open Path Healing Arts Collective. Rates will be between $30-60 for those in need. (More on this below).
---
Now, a word from our sponsor! What!? We have a sponsor now to keep the newsletter FREE (although there is a $5/mo paid version).

2.6 million people wake up to this newsletter every morningThere's a reason over 2.6 million people start their day with Morning Brew - the daily email that delivers the latest news from Wall Street to Silicon Valley. Business news doesn't have to be dry and dense...make your mornings more enjoyable, for free.Check it out!Powered by Swapstack
---
How 3 Strong Habits Help Maintain Brain Health
Three things that help maintain peak brain health:
Physical exercise
Social activity
Strong, passionate interests and hobbies
Read more in this article! Brain health—all health—has become pretty important to me over the past two years. I believe we need to have more conversations about the importance of exercise, hobbies, and strong social connections!
---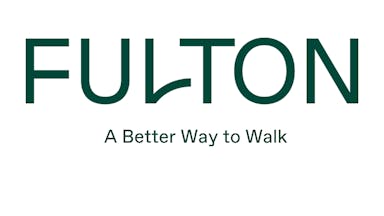 Discover the world's most comfortable, supportive, and sustainable insoleFulton is a modern brand of arch support that empowers you to live a healthier, more comfortable life, starting from the ground up. Fulton creates sustainable insoles that offer customized arch support and superior comfort to enhance the body's alignment and prevent injury. Fulton offers a 90-day comfort guarantee, so your order is risk-free! Learn more about Fulton!Powered by Swapstack
---
Bookmark this link for when you want to book an online coaching session. The same scheduler is on DestinyArchitecture.com and DestinyArchitecture.net.
---

Thank you for reading and for allowing me to add three sponsors this week to the Destiny Architecture Blueprint! (I'm always nervous when adding something new to the mix). The newsletter has been here since April and if you're reading this, you're an early part of this and I am SO grateful!
~Heather Larson, Certified Transformational Life Coach & Reiki Master
Please leave a testimonial if you have the time 🙏
---
Open Path Healing Arts Collective: Coaching Sessions on a Sliding Scale
I joined Open Path Healing Arts Collective to be able to offer coaching sessions to those who can't afford "full-price coaching." There are a lot of coaches overcharging and I just didn't want to do that in this economy. I want to help more people.
Since so many are coming me wanting help with career coaching or obtaining employment, I thought this would be a cool way to make coaching more affordable. So please, don't be shy about contacting me through Open Path!  
The cool thing about Open Path is they verify your credentials. For me, this is my 100-hour Transformational Life Coaching Certification through the Southwest Institute of the Healing Arts in Tempe, Arizona. It's a school accredited by the Arizona Board of Regents. Although I attended online, I did spend quite a bit of time there when I lived in Phoenix for monthly "student days" and the monthly "Gifts and Graces" event.
Being able to show off that I actually worked for this is important. Anyone can hang up a shingle and call themself a "coach" these days. Not only do I have my 100-hour coaching certification, I also worked for 4.5 years in the addiction field in Kansas as a sober coach! I have the experience, I put in the work, and I love to bring more professionalism to coaching!