How To Avoid Burnout with a Few Simple Changes You Can Make Today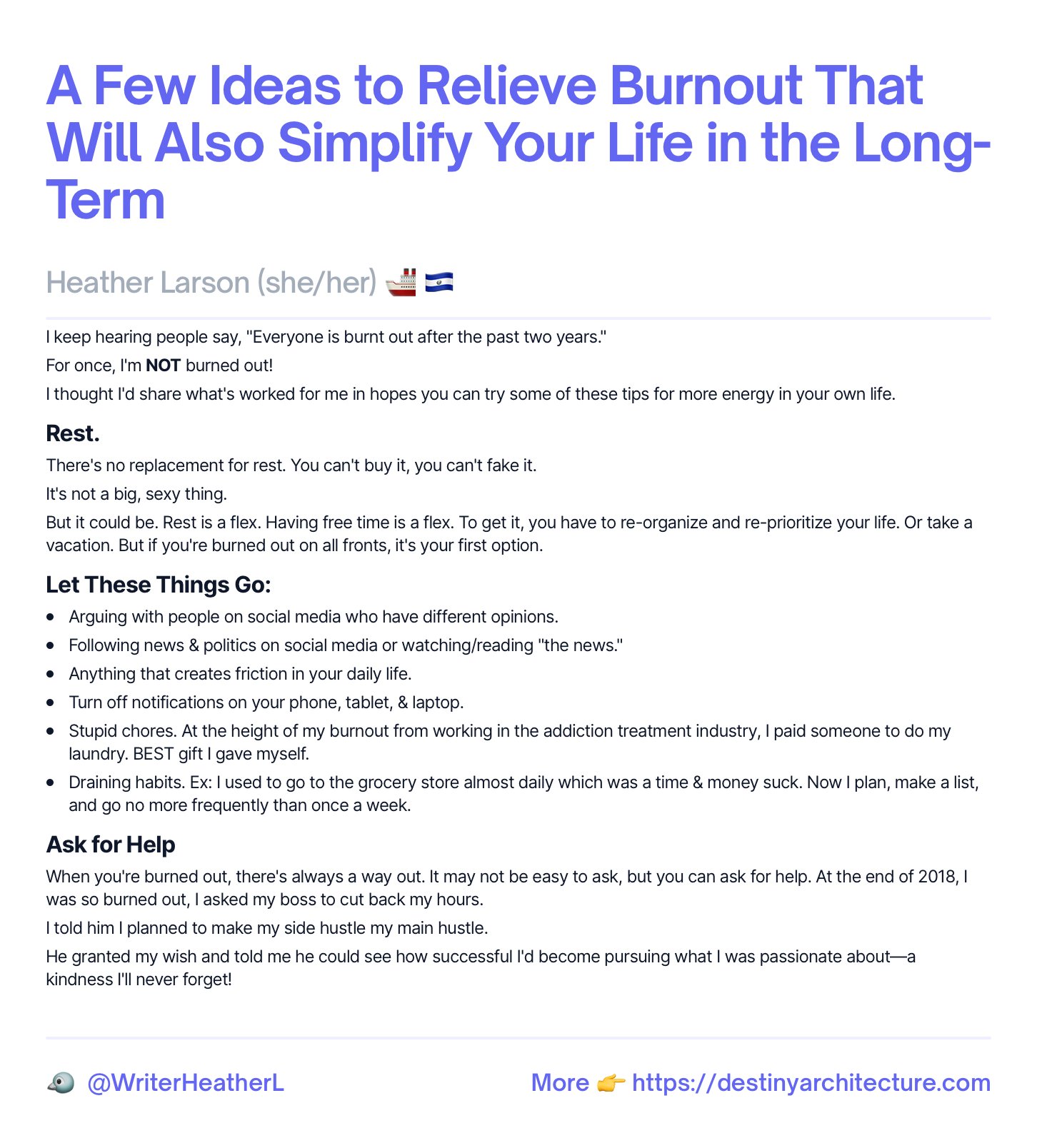 If you're feeling exhausted and overwhelmed, here are a few simple changes you can try to make.
Will they fix everything? No. But they're a step in the right direction. These will have you setting the right intentions and becoming more aware of the way you're using (or wasting your energy).
That awareness is the first step. You can also set boundaries and re-prioritize.
In short, there are a variety of ways you can deal with burnout and get to feeling better. This is only the beginning!
Watch the video and/or read the atomic essay below! Feel free to right-click + save the essay 👇