🌚 New Moon Meditation Replay & Reiki This Saturday⚡️ The Destiny Architecture Blueprint 5/22/23
I led the first New Moon 🌚 Meditation + Manifestation practice on Thursday night during the exact moment of the new moon. 💫 What a great time to come together, meditate, and set intentions for this Moon 🌚 🌙 🌝 cycle!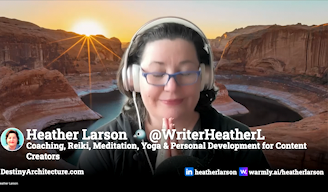 Hey, thanks for reading! This week's newsletter will be a little more video-intense though. 😉
I led the first New Moon 🌚 Meditation + Manifestation practice on Thursday night during the exact moment of the new moon. 💫 What a great time to come together, meditate, and set intentions for this Moon 🌚 🌙 🌝 cycle!
Since this is the first one, I posted it all over the place. So wherever you subscribe, it's there (Apple, Spotify, or DestinyArchitecture.net).
I'm making the first one FREE in hopes you'll join us next month!  👇
Sign up for the New Moon Meditations (the next one is June 16)
If you watch the video and want the link to the Canva vision boards and the 30-day goal-setting worksheet, those are here. ⬇️
Join us this weekend for Reiki at White Dove
Chakra-balancing Reiki happens on the final Saturday of each month—with a few extra dates mixed in as I can—at White Dove in Wichita! So there are two more Reiki Saturdays this month:
Walk-ins are always welcome. White Dove is located at 2947 E. Kellogg (on the frontage road). You can always call us at (316) 262-3683 or email me directly to hold your spot at destinyarchitecture@gmail.com.
Sessions last 25 minutes and cost $40. I accept cash, card, CashApp, and Bitcoin lightning ⚡️ payments.
Why do I LOVE offering extra Reiki sessions this year (you know, on days besides the Final Saturday?)
✨ I love helping you have a-ha moments!
✨ I LOVE helping you walk your spiritual path of healing & self-discovery!
✨ You're a beautiful soul and it's lovely to meet you, your guides, ancestors, and whoever may show up during a Reiki session. It's especially wonderful to meet the higher YOU. 💕
✨ I LOVE talkin' chakras!
✨ I love seeing so many people make time for self-care!
Here's a video from the 5/20 Reiki Day we just had 👇
---
The Destiny Architecture Blueprint this week is brought to you by Canva, of course! Check 'em out for making vision boards!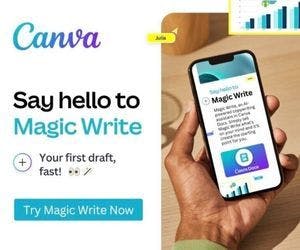 Your First Draft, Fast
Looking for some words of inspiration to kickstart your creative process? Magic Write in Canva Docs is your very own AI text generator to help you get out a first draft, fast. Simply start with a prompt and watch as copy, blog outlines, lists, bio captions, content ideas, brainstorms, and more appear in seconds.
Try Magic Write by CanvaPowered by Swapstack
---
Last week's newsletter ⬇️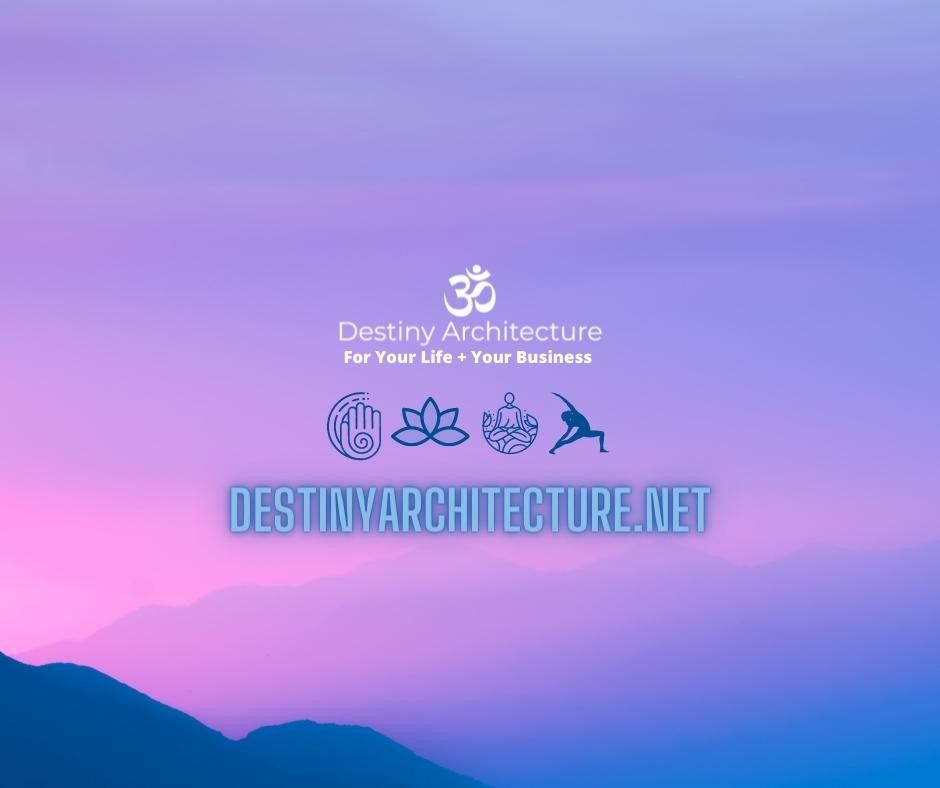 The Latest Meditation for Subscribers:
This week's guided meditation covers a little bit of everything for you if you're changing jobs, or careers, or have been recently laid off.
Here's what's inside:
1. Introduction to the root chakra and the importance of grounding
Understanding Maslow's hierarchy of needs for meeting our basic needs before pursuing higher-level goals. The root chakra is the foundation for spiritual growth and development
2. Coping with job loss and building self-worth
• Experiencing job loss and the associated stresses including financial issues, identity, and purpose.
• Importance of building self-worth and confidence for moving on from job loss
3. Guided meditation for a career change
• Specific meditation for those experiencing job loss or career changes but applicable to those needing assistance with change
• Steps for grounding and visualization in meditation
• Suggestions for the use of affirmations and mantras to challenge negative thought patterns
4. Breathing exercises and chakra energy
• Discussing the root chakra's connection to the earth
• Visualization exercise using life energy flowing through chakras
• Breathing exercises focusing on the root chakra's energy and promoting connection with the body's energy centers.
Curated Content for Content Creators (Who Also Care Deeply About Personal Development)
Here's a massive list of video ideas if you're a YouTube creator.
Take a photo of a book & get a summary of it, courtesy of this AI tool.
Birds may be annoying but they are good for you.
Are you a writer struggling to grasp AI rather than trying to compete with it. This will help, 👇  
---
Learn about life coaching here.
Learn about meditation and give it a try. Sign up for the meditation membership here.
Listen to (and follow) 270+ episodes of the Destiny Architecture podcast.
Snag software discounts, my minimalism eBook, and more.
Need an eBook on personal development or a life coaching worksheet?
Have I helped you with something BIG in life? Spread the love and pay it forward with a testimonial! 😊
Find me on Open Path Healing Arts Collective for life coaching on a sliding scale.
You can email me at destinyarchitecture@gmail.com.
Thanks for reading this week's Destiny Architecture Blueprint! This is the newsletter for content creators interested in personal development. I'm Certified Transformational Life Coach, Certified 100-hour Meditation Teacher, & Usui Reiki Master Heather Larson, and I believe being a side-hustling content creator requires a ton of great self-care: Reiki, Yoga, Meditation, and more. So join me on this journey by hitting the "subscribe" button!
You can always support this newsletter by leaving a tip. 🙏