🌟Reiki Sessions in Wichita This Weekend!⚡️ The Destiny Architecture Blueprint 7/24/23
Join me for Reiki sessions this Saturday at White Dove from 11-4. Bring me all your questions about chakras, Reiki, and your healing journey as you experience the soothing energy of Reiki!
Join me for Reiki sessions this Saturday at White Dove from 11-4. Bring me all your questions about chakras, Reiki, and your healing journey as you experience the soothing energy of Reiki!
Yes, you can fall asleep during Reiki! Here's a recent video to answer this question.
The Next New Moon Meditation for August is Scheduled!
Join me on August 16th during the New Moon for a LIVE group meditation on Zoom. Here are the details:
Reiki Sessions in Wichita This Saturday!
(Just a reminder, White Dove is closed for summer vacation right now. Dale & Helen deserve time off! They're back on Friday, July 28th!)
See you this Saturday, July 29, at White Dove Wichita from 11:00 am-4:00 pm! Reiki will help you relax and move forward on your spiritual path. Lower your stress and balance your chakras with this traditional Japanese hands-on technique that promotes healing.
Yes, Reiki often turns into a coaching session and has meditative elements to it. I do often guide you into a Reiki session (and out of it) with breathing and meditation.
But your session is what you make of it—so feel free to use it to chat with me or even take a nap!  
The final Saturday of the month brings you chakra-balancing Reiki at White Dove in Wichita!
FYI, I'm getting into an "every other weekend" schedule for summer with dates for the rest of 2023:
July 29
August 12, 26
September 2, 16, 30
October 21, 28
Off for November & December
Half-hour chakra-balancing sessions will cost $40. One-hour sessions are NEW and ON SALE right now for $69.
Also new is the Reiki Healing Pathway. Allow 90 minutes for this transformative healing session, including an aura clearing, healing attunement, and a Reiki session. The cost is $125.
I'm always available for Distance Reiki (Enkaku Chiryo) if you can't make it to an in-person session or want an energy tune-up outside my White Dove dates.
Walk-ins are always welcome!
White Dove is located at 2947 E. Kellogg (on the frontage road). You can always call us at (316) 262-3683 or email me directly to hold your spot at destinyarchitecture@gmail.com.
I accept cash, card, CashApp, and Bitcoin lightning ⚡️ payments.
---
The Destiny Architecture Blueprint is brought to you this week by TikTok for Business.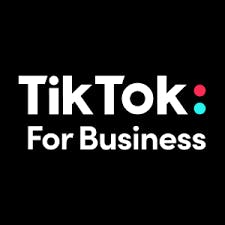 Get your business discovered on TikTok
- Maximize ROI by reaching your most relevant audience - Reach new audiences in 20+ markets worldwide - Fast setup for every level of expertise - Flexible budget that works for businesses of all sizes
Get Started TodayPowered by Swapstack
---
Last week's newsletter ⬇️
The Latest Meditation for Subscribers:
🔮 A Guided Meditation for People Who Find It Hard to Meditate! 🧘‍♀️✨
🎧 Get ready for a soothing journey within yourself. Close your eyes (optional) and take a deep breath. 🌬️✨
🤫 Find inner peace and stillness amidst the chaos, allowing distractions to exist without engaging with them. 🌌
✨⏰ Take just a few mindful moments throughout your day to practice meditation. It's okay if thoughts arise—simply acknowledge them and let them pass. 🌸✨
💭🔇 Quiet the mind, embrace the silence, and experience the freedom of releasing and letting go. 🙌
✨🌟 Even short moments of inner peace can grow over time with practice. Give yourself credit for trying and appreciate the journey. 🌟✨🙏 Join me on this transformative journey today!
Press play and discover the power of guided meditation. 🌈✨👇
Curated Mind-Body Wellness Content
I was having a huge a-ha moment the other day and I was furiously scribbling down something about it on a random sheet of paper. I paused, stared out the window, and boom! 💥 There it was! A spider descending down in front of me! 🕷️
I hesitate to use the term "spirit animal" as I realize some may consider that offensive. But when a spider 🕷️ appears during an a-ha, I think you must look up some search terms like "spider medicine" and "spider spirit animal" for clarity. Here's what I found about the spider. And here's why "spider guide" can be a better term to use.
Curated Content for Creators
What does the future look like for content creators? Here's a new study from Epidemic Sound (Disclosure: I'm an ES customer).
---
Start the deep, transformational path of life coaching here.
Become a member and start your meditation practice now.
Listen to (and follow) 385+ episodes of the Destiny Architecture podcast.
Snag software discounts, my minimalism eBook, and more.
Need an eBook on personal development or a life coaching worksheet?
Share your love of the Destiny Architecture Blueprint! Spread the love and pay it forward with a testimonial! 😊
You can email me at destinyarchitecture@gmail.com.
Thanks for reading this week's Destiny Architecture Blueprint! This is the newsletter for content creators interested in personal development. I'm Certified Transformational Life Coach, Certified 100-hour Meditation Teacher, & Usui Reiki Master Heather Larson, and I believe being a side-hustling content creator requires a ton of great self-care: Reiki, Yoga, Meditation, and more. So join me on this journey by hitting the "subscribe" button!
You can always support this newsletter by leaving a tip. 🙏