Top Destiny Architecture Life Coaching & Reiki blogs of June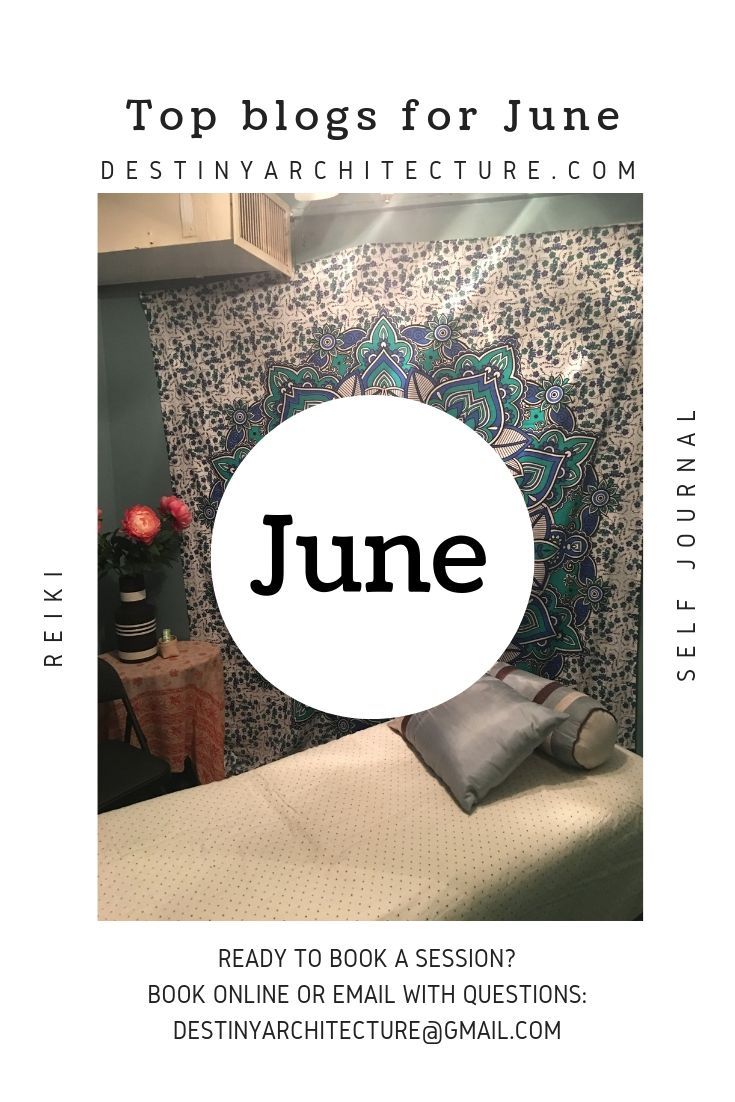 This post may contain affiliate links the author can earn money from if you choose to purchase from it. There is no cost to you.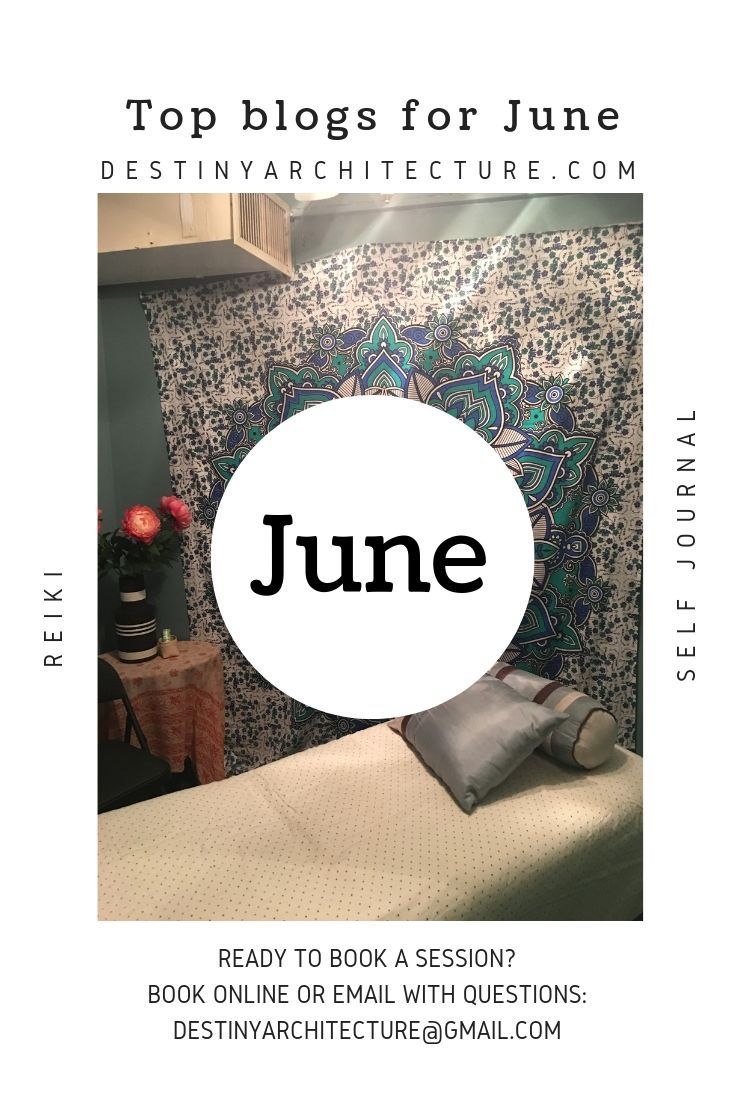 Top life coaching & Reiki blogs loved by Destiny Architects in June 2019:
As we are halfway through July (and a ghastly Mercury Retrograde), it's more than past time for me to give you a round up of last month's posts.
#5: Resiliency!
This first post was #5 on the popularity list, but it was still a big deal when I posted it. I may have to spend a little more time on the subject of resiliency for you, what do you think? Let me know in the comments!

5. The Bounce Back: How to get out of your own way and become more resilient
Onto popular post No. 4:
Victimhood wasn't your friend last month, the month before, this month — get it? NEVER! You cannot live in congruency with your goals of living an abundant life when you play the victim. Recognize it, acknowledge it, and move past it. That's what we are all about, Destiny Architects — leveling up. Your prosperity will level up when you stop playing the victim. If you aren't sure if you are…read on:

4. #LOAMonday No. 13: Victimhood is NOT your friend
Onto #3…Summer lifestyle guide: I won't say much about this one.
Overnight, the school supplies moved into the stores and my sports nut friends are already talking rabidly about football. But summer isn't over! I will cling to it for all that's left!
3. Ways to celebrate summer 2019 and make it the best yet
Second most popular is that vlog I did about the Self Journal!
Hey, thanks for voting this one up with your page views! This item is a daily constant in my life. So if this video made you try it, let me know. I would love to know how it made a difference for you in your planning/journaling life.
I still have a discount for you too:
https://bestself.co/products/self-journal?variant=18866392563781
Use the code HeatLar for 15% off your purchase!
(Yes, I benefit if you click through and purchase through my link at no extra cost to you).
2. Vlog #7: I'm in love with the Best Self Co planner -- The Self Journal
Annnnnnd #1…I can't even believe it?!
THIS was the one y'all looked at most last month. Which is funny to me because I thought no one would care. And then this happened. And then I booked someone for a Reiki session at White Dove. So Reiki is BACK in Wichita for me, Destiny Architects! Woot!
The name is still dead though. Ha! It's no longer "You Deserve Reiki" as I feel led to lay that name to rest and move us into something a little more, shall I say, 2020…
I'm actually going to make some NEW Reiki flyers to put out at White Dove. (Probably next week). But the new flyers won't have the new name. For now, I am offering Reiki sessions under the umbrella of "Destiny Architecture."
More to come!
1. .So...I was thinking about starting a Reiki practice again in Wichita
Thanks for voting with your page views. Remember, you can always comment or submit a form to get at me. And yes, this is Heather Larson writing this and reading your comments. This business is still a one-woman show…for now.
I'm hoping to employ the nieces and nephews in the future (f they want jobs doing e-commerce and social media for Destiny Architecture, that is).
So please remember this is a woman-owned family business in Wichita, KS. What this means for you is your feedback is appreciated, welcomed, honored, listened to — and treasured!
Thank you for being here. You are literally my first fans and are on the leading edge of something I promise will be huge. I've worked on this like a HONEY BADGER for three years now. I know this because I was just sent a reminder that this domain is renewing!
THREE YEARS!
Holy wow! Holy special sauce! Thank YOU for being my reader.
Thank you 1,000 times!
The best is yet to come for us all!
Remember, YOU are the architect of your own destiny!
~Coach Heather