🕉 Reiki Day is 2/25 + 3 Ways to Subscribe to Guided Meditations⚡️ The Destiny Architecture Blueprint 2/20/23
Let's get ready for Reiki Day on Saturday 2/20/23 at White Dove from 11-4!
Congrats 🎉 are in order as the guided meditations are now on Apple Podcasts, Spotify, Anchor, and DestinyArchitecture.net!
Reiki Day in Wichita is this Saturday—February 25!
Chakra-balancing Reiki happens on the final Saturday of each month (except November/December) at White Dove in Wichita! Since it's February, a month about love, 💚 we can focus on the heart chakra if that calls to you. 💚
This month, I'll see you Saturday from 11-4. You don't have to book ahead of time online—but it's encouraged!
Walk-ins are always welcome. White Dove is located at 2947 E. Kellogg (on the frontage road). You can always call us at (316) 262-368.
Dale's 29th anniversary 10% off sale is still going on through February! So be sure to stop in and say hello! He did my astrological chart this month and would love to do yours too!
What is a Destiny Architect? [VIDEO PODCAST]
You can also read the above video on the blog.
---
The Destiny Architecture Blueprint is brought to you this week by The Tilt!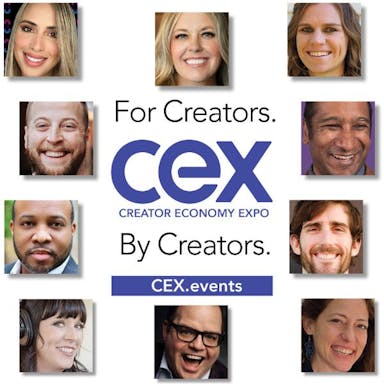 THE Event for Creators and Entrepreneurs
CEX- The Creator Economy Expo CEX 2023 is for content creators and entrepreneurs interested in building and growing their content-first businesses without relying on social platforms. Join 500+ bloggers, podcasters, authors, newsletter writers, speakers, coaches and consultants, freelancers, and YouTubers at THE learning and networking event for content creators. Plan to attend this year May 1-3, 2023, in Cleveland, Ohio.  Don't be left out of this amazing event!
CLICK FOR MORE INFOPowered by Swapstack
---
Do you have a question about coaching, personal development, Reiki, or Meditation? Ask it here ⬇️  
3 Ways to Subscribe to Destiny Architecture's Weekly Guided Audio Meditations with Heather Larson
Updated 4/1/23 as "3 Ways" instead of 4 as Spotify has absorbed Anchor Podcasts. Those initial Anchor links are still out there and they work—they lead you to what are now Spotify-branded pages.
Ready to subscribe?
Each week, I deliver a 10-minute guided meditation via DestinyArchitecture.net, Apple Podcasts, Spotify, and Anchor.
For $4.99/month, you'll receive a new guided audio meditation every Friday so that you can relax & meditate without the learning curve!
Curated Content for Content Creators (Who Also Care Deeply About Personal Development)
Here's a drum I will keep banging: you can be a content creator in midlife! Why not? I am! And I think I have a bit more to contribute. 😉 I have years of trial and error behind me—with 19-year-old blogs still out there to prove it!
ICYMI: Beginning Meditation Hurdles 👇
Visit the Online Shop for Yoga & Meditation Products
---
Schedule your next online life coaching or Reiki session today.
Visit the Destiny Architecture yoga & meditation store.
Learn about meditation and give it a try.
Listen to 250+ episodes of the Destiny Architecture podcast.
Snag software discounts, my minimalism eBook, and more.
Need an eBook on personal development or a life coaching worksheet?
Have I helped you with something BIG in life? Spread the love and pay it forward with a testimonial! 😊
Find me on Open Path Healing Arts Collective for life coaching on a sliding scale.
Thanks for reading this week's Destiny Architecture Blueprint! This is the newsletter for content creators interested in personal development. I'm Certified Transformational Life Coach, Certified 100-hour Meditation Teacher, & Usui Reiki Master Heather Larson, and I believe being a side-hustling content creator requires a ton of great self-care: Reiki, Yoga, Meditation, and more. So join me on this journey by hitting the "subscribe" button!