🌟 A First Look at the NEW Website!⚡️ The Destiny Architecture Blueprint 10/16/23
There are TWO free meditations this week. I hope you will use them (and share them) in hopes we can all cultivate more peace collectively.
This will be a short newsletter because I've been working hard on getting the new site up (and packing to move).
You'll still get there if you type in DestinyArchitecture.com.
Due to The War in Israel, I'm Offering Two Meditations This Week at no Cost
This week's guided meditation is designed to help you heal a hurting heart. I know my heart is hurting right now. It didn't feel right to charge for this sort of meditation right now. Please use it and share it!
For the New Moon 🌚 Meditation, it also felt right to make this a time to set an intention for peace. This one is also free. Please use it to find peace and share it! Let's put our hearts together and intend PEACE ☮️ ✌️ for the Middle East.
Reiki Sessions This Saturday in Wichita!
I'm offering chakra-balancing Reiki at White Dove in Wichita through the end of this month! There are only two Saturdays left—this weekend and next!
I offer a beginner yoga class at 11:00 a.m. at White Dove. The class lasts one hour and costs $7. After class, I can stay for whoever wants a Reiki session. (Or stay and chat about yoga and Reiki!)
🧘 Beginner yoga this Saturday!
🎃 🧘‍♀️ Next Saturday, we'll have some spooky-themed yoga!
I'll still offer Yoga, Reiki, meditation, and coaching online as I begin a new adventure!
Half-hour chakra-balancing sessions cost $40. One-hour sessions cost $75.
I'm available for Distance Reiki (Enkaku Chiryo) if you can't make it to an in-person session or want an energy tune-up outside my White Dove dates.
White Dove is located at 2947 E. Kellogg (on the frontage road). You can always call us at (316) 262-3683. Walk-ins are always welcome!
(I accept cash, card, CashApp, and Bitcoin lightning ⚡️ payments).
🔮 Saturdays at White Dove, We'll have an Oracle card reader in-store from noon to 4:00! Trista & Teresa are taking turns each Saturday! This weekend, it will be Theresa!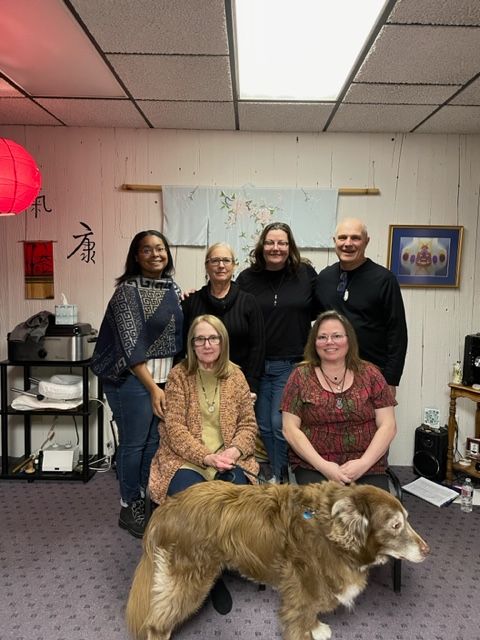 Coming Soon...
For those who want beginner yoga classes without judgment, I'll be taking classes online soon. Most likely, this will be once I get settled in my new home.
I'm also so close to making my meditation course available! Stay tuned...
As always, I'm offering everything online:
🌟 Coaching sessions
🌖 Guided meditations, a meditation journal, and private meditation instruction
☀️ Distance Reiki sessions
Last week's newsletter ⬇️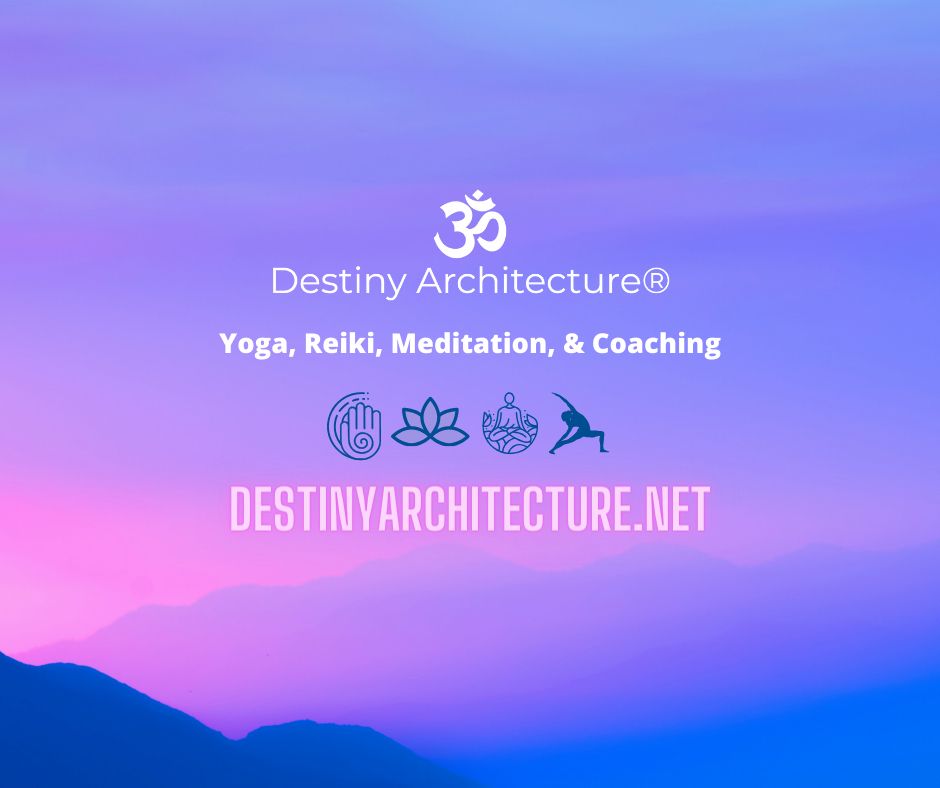 The Latest Meditation for Subscribers:
Wait, what happened to the meditation site?
Nothing! It's still there! The story of having two sites is a long one...but it works for me.
All the blog posts you read on the "old" main site are now on DestinyArchitecture.net. (You may have to dig to find them). I'll be posting my writing there from now on.