A Reiki & Gratitude Practice + 18-minute Yoga Nidra
Welcome to another Monday morning edition of the Destiny Architecture Blueprint. I hope you have a great week. It's a holiday week here in the U.S., with Thanksgiving on Thursday. So you already know this newsletter is going to mention gratitude. And since I'm close to completing my meditation teacher training, I've included an 18-minute yoga Nidra practice below. Scroll down for the goodness (in audio form).
Being Thankful is One of Reiki's 5 Precepts
I've written about all five precepts before on Patreon (which I closed, more on why that is a little further down in the newsletter).
📧 For email newsletter subscribers only, I'm bringing back a crash course about how to live the Reiki precept of Gratitude.
How do creators get paid?
How do creators make money? Fortunately, here's some current data to help answer this question 👇
Patreon Faces a Competitor Who Targets Gen Z
I say bravo to this one as I'm no fan of Patreon. The analytics aren't helpful because they aren't deep enough. This is a tool creators need; Patreon's analytics merely shows you how many views you get. You don't get to see how they found you, who they are, or even demographic info.
Not to mention, it's yet another site that can cut you off at any time if it disagrees with you. You may be able to make money with Patreon but it's in control. I'm a big fan of having a website you own and control as well as an email list. More on that another day. 😉
Do You Ever Find Yourself Asking, "Who am I?"
This worksheet was designed to help you answer that question. Wait, doesn't everyone know who they are? Not always! We're ever-changing beings and you'd be surprised how many of us made it to adulthood not knowing the answer to this fundamental question.
I'm not talking about answering this for a prospective employer or a first date.
I'm talking about gaining some self-knowledge, or as we refer to it in yoga, Svadhyaya. Start here by downloading this tool to help you start digging into what makes you tick (a process that is never, ever really over).
---
The Destiny Architecture Blueprint is sponsored by Verb.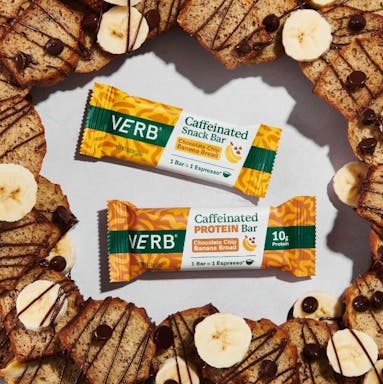 Great Energy, Every Day.The most delicious, convenient way to energize. Organic Green Tea in a plant-based bar that's perfectly pocket-sized and ready to unwrap anytime, anywhere. Over 3000 5-star reviews. TRY VERBPowered by Swapstack.
---
Try This 18-Minute Recorded Yoga Nidra Practice to Help You Relax
Holidays can be stressful, which is why I recorded this for you this week. All you have to do is get comfy, lay down, and hit play. Please 🙏 find an 18-minute space to try this practice this week! You owe yourself a break, especially if you have a family to cook for this week, shopping to do—you get the idea.
---
The Destiny Architecture Blueprint is sponsored by Fulton.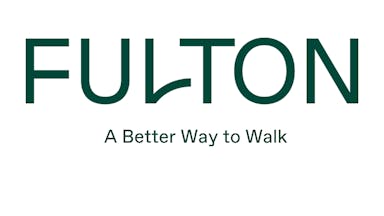 Discover the world's most comfortable, supportive, and sustainable insoleFulton is a modern brand of arch support that empowers you to live a healthier, more comfortable life, starting from the ground up. Fulton creates sustainable insoles that offer customized arch support and superior comfort to enhance the body's alignment and prevent injury. Fulton offers a 90 day comfort guarantee, so your order is risk free!Learn more about Fulton!Powered by Swapstack
---
Schedule your next online life coaching or Reiki session today.
Visit the Destiny Architecture yoga & meditation store.
Listen to 250+ episodes of the Destiny Architecture podcast.
Snag software discounts, my minimalism eBook, and more.
Need an eBook or life coaching worksheet?
Have I helped you with something big in life? Spread the love and pay it forward with a testimonial!
Find me on Open Path Healing Arts Collective for life coaching on a sliding scale.
---
Thanks for reading this week's Destiny Architecture Blueprint! This is the newsletter for content creators interested in personal development. I'm Certified Transformational Life Coach & Reiki Master Heather Larson, and I believe being a side-hustling content creator requires a ton of great self-care: Reiki, Yoga, Meditation, and more. So join me on this journey by hitting the "subscribe" button!
---
The Destiny Architecture Blueprint is brought to you by Sunsama.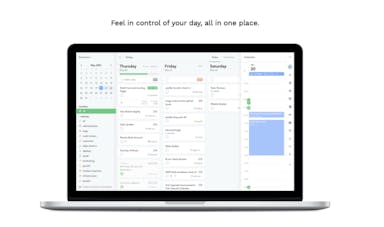 Meet the Tesla of Productivity AppsMany of the most impactful leaders know exactly what they need to accomplish before the day starts.
They use productivity apps like Sunsama to help them organize their weekly goals and smaller tasks to become the most productive version of themselves.Claim your 14-day free access (no cc needed)Powered by Swapstack
---