Happy New Year! Let's Do Reiki! ⚡️ The Destiny Architecture Blueprint for 1/2/23
Happy New Year! Wishing you much health & happiness in 2023!
Reiki Day at White Dove in 2023
Reiki Day is the final Saturday of the month January-October in 2023. I'll see you from 11-4 at White Dove Wichita on 1/28/23!
I'm offering chakra-balancing Reiki sessions, 30 minutes, at $40. You can also come in for a complimentary breakthrough coaching session. Established coaching clients, you can come in for a 30-minute express session at a low rate, just $40.
Get a complimentary Reiki session when you enter to win by taking the survey below 👇
---
Take the survey to be entered to win a complimentary Reiki Session!
It's time for a survey so that I can serve you better in 2023. Please take this short survey by January 5, 2023, and you'll be entered to win a complimentary Reiki session, either in person in Wichita or over Zoom.
---
The Destiny Architecture Blueprint is brought to you by Plum Deluxe Tea ☕️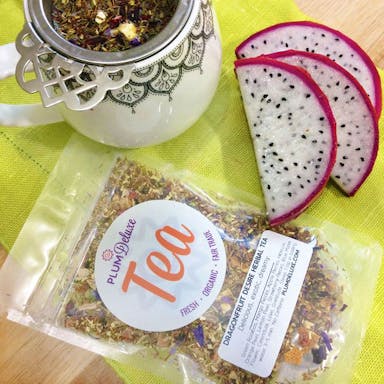 Plum Deluxe Tea
Plum Deluxe is well known for its tea of the month club, the leading tea subscription, and one of the most well-liked "surprise and delight" subscriptions.
Subscribe today to get 20% off!Powered by Swapstack
---
Creators, Keep an Eye Open For Brands in 2023!
The creator economy is ever-changing. So what can creators charge for their skills?  This study is good because it reminds us as creators to stay open to working with brands we can use our skills like video editing and creative writing.
What People Think Meditation Is vs. What it Really Is
As I celebrate 🎉 completing my CMT-100, I wanted to share what I've learned (so far) about meditation. It's not what the masses think. Maybe you've figured that out already... 😉
My goal is to make this the place to be for meditation in 2023 (and beyond). ICYMI, here's a delicious guided Yoga Nidra practice to help you relax.  
(If you want more of this, DO take the survey above to let me know!)
---
Schedule your next online life coaching or Reiki session today.
Visit the Destiny Architecture yoga & meditation store.
Learn about meditation and give it a try.
Listen to 250+ episodes of the Destiny Architecture podcast.
Snag software discounts, my minimalism eBook, and more.
Need an eBook on personal development or life coaching worksheet?
Have I helped you with something BIG in life? Spread the love and pay it forward with a testimonial! 😊
Please find me on Open Path Healing Arts Collective for life coaching on a sliding scale.
---
Thanks for reading this week's Destiny Architecture Blueprint! This is the newsletter for content creators interested in personal development. I'm a Certified Transformational Life Coach, Certified 100-hour Meditation Teacher, & Usui Reiki Master Heather Larson, and I believe being a side-hustling content creator requires a ton of great self-care: Reiki, Yoga, Meditation, and more. So join me on this journey by hitting the "subscribe" button!
---
The Destiny Architecture Blueprint is brought to you by Plum Deluxe Tea ☕️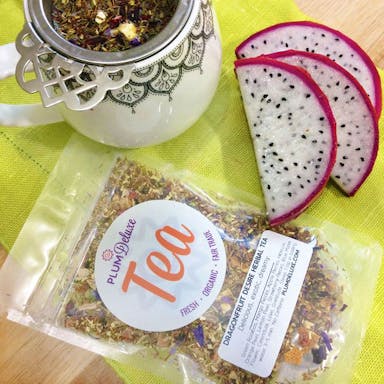 Plum Deluxe Tea
Plum Deluxe is well known for its tea of the month club, the leading tea subscription, and one of the most well-liked "surprise and delight" subscriptions.
Subscribe today to get 20% off!Powered by Swapstack
---