🌟 Welcome to the Spiritual Journey; Here's All You Need to Know!⚡️ The Destiny Architecture Blueprint 4/17/22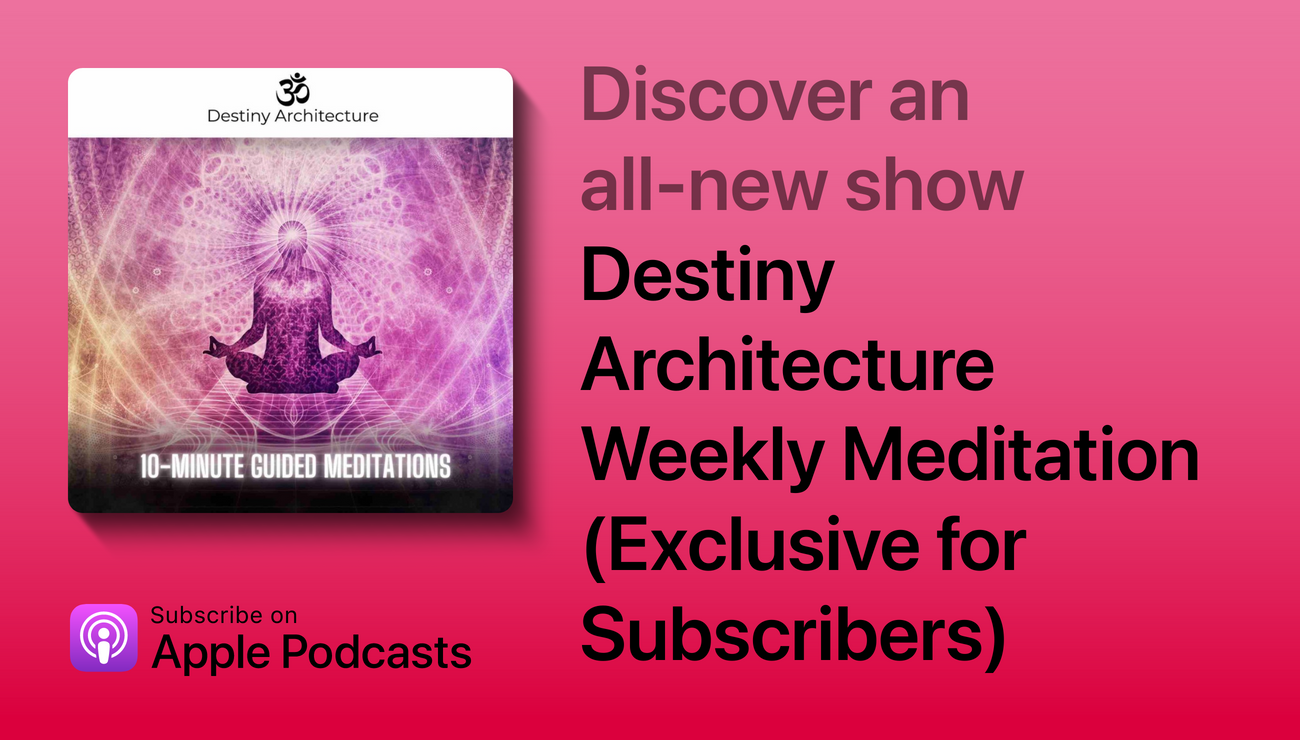 Welcome to the spiritual journey! Here's the entire playbook of everything you need to know...
Don't you just wish!?!?
But here's the thing:
You don't get the full playbook up front! Or else it's not a journey!
Sorry to burst your bubble 🫧 but there's no cheating.
The beginning of my spiritual journey was lame and boring in the 90s. Then it got dark & scary in 2008 when I got out of a bad relationship. I went to get a polarity session and the practitioner actually crawled under the table to get away from my energy. 😱 I never blamed her! She was right for that.
Four years after that, I began to study Reiki and I still practice and study to this day!
A year after I began studying Reiki, I got sober—thankfully, I am still sober to this day and I'm about to hit my 10-year birthday. 🥳
I began working in the addiction field, which led to becoming a transformational life coach. Transformation is my jam!
Eventually, I deepened my meditation practice. Do you want to hear some of my beginning meditation drama? Of course, you do! I suffered through intrusive thoughts and still struggle (well) with rumination. This is the stuff that used to torment my early meditation sessions (I kept a journal):
🧠 "My mind is all over!"
👂 "My oven is making clicking noises!"
👄 "I'm chewing on my lips!"
💼 Distracted by a job search at the time... (this was in early 2015)
😂 Mind wandering to something funny I saw online...
📅 Plans for tomorrow...
💩 "My stomach hurts."
😴 "I'm tired..."
🗣️ Not to mention my endless inner monologue...
Oh, you have one of those too?
Welcome to the club! I don't know too many people who don't have an inner monologue. I was tormented by all those thoughts in the beginning.
What is the point of meditation if I have to sit there and observe all my annoying thoughts? Where are the good thoughts? I didn't have many of those back in 2015! Quiet my mind? How?
My early meditation practice was tough. All I noticed was how scattershot my thoughts were. But I became aware of them and I had Reiki to help me. I stopped and started over the years. I tried different methods. I'm sure I'll never run out of mediation and pranayama methods to try!
If you're new to the spiritual path, you're likely struggling. You're waking up. You're having experiences. It's confusing & overwhelming. You're experiencing synchronicities. You're looking for a higher meaning in things you used to dismiss.
I don't have a perfect recipe or blueprint to help you along. What I do have? One thing.
If I had to go back to 90s Me, 2000s Me, or newly-sober Me a decade ago—one piece of advice would help that poor lost soul in each situation:
Let go.
The best act of self-preservation you'll ever have in life is the act of releasing. Let it go. Give it to the deity of your choice, The Universe, Mother Earth, or the Flying Spaghetti Monster. It doesn't matter what you give "it" to as long as you're letting "it" go.
In short: Relax! Nothing is under control!
Give it up to something more powerful. Your higher power. Any higher power. The more we give up our need to control or know what's next, the freer we get. The easier the path gets.
The spiritual life is for warriors. Often, I find us "warriors" are on healing paths and therefore plagued with health concerns. Or we're plagued with spiritual battles—or both!
IF there were a playbook, it would contain two words: LET GO. 💫
Take 3 Mindful Minutes Today!
The highest compliment for me is that you fell asleep during a Reiki session or a meditation. Here's one such compliment from a 3-minute meditation I posted on TikTok. This person said they played it a few times and then fell asleep. This is exactly why I record longer meditations for Apple & Spotify subscribers! And for members of DestinyArchitecture.net!
P.S., the cost is the same no matter where you join, but there are more benefits through the site!
There's One More Reiki Day This Month: Saturday, April 29th!
Chakra-balancing Reiki happens on the final Saturday of each month—with a few extra dates mixed in as I can—at White Dove in Wichita! (Thanks to all who came in over this past weekend!).
Walk-ins are always welcome. White Dove is located at 2947 E. Kellogg (on the frontage road). You can call us at (316) 262-3683 or email me directly to hold your spot at destinyarchitecture@gmail.com.
Sessions last 25 minutes and cost $40. I accept cash, card, CashApp, and Bitcoin lightning ⚡️ payments. Walk-ins are always welcome.

I won't be in this weekend to offer Reiki but can't wait to see John Capello on Friday night. Say hi if you're there, too! Call Dale if you want him to save your spot in the spirit gallery with John (or for a psychic reading from him). We're glad to have him at White Dove this weekend—and we carry his books year-round.
I'll see you again for Reiki on Saturday, April 29th from 11-4.
---
The Destiny Architecture Blueprint is brought to you by Racing Recap. I know quite a few F1 fans who would LOVE this, so I have to share!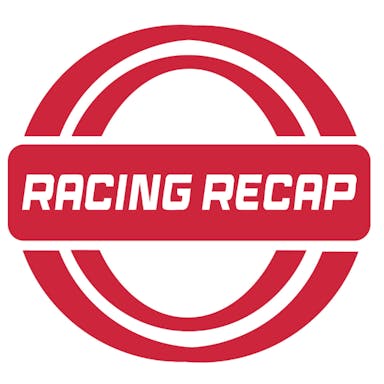 The Racing Recap
Are you a Formula 1 fan but can't keep up with all the news? We created a weekly email that gets you up to date in 5-minutes!
SubscribePowered by Swapstack
---
Last week's newsletter ⬇️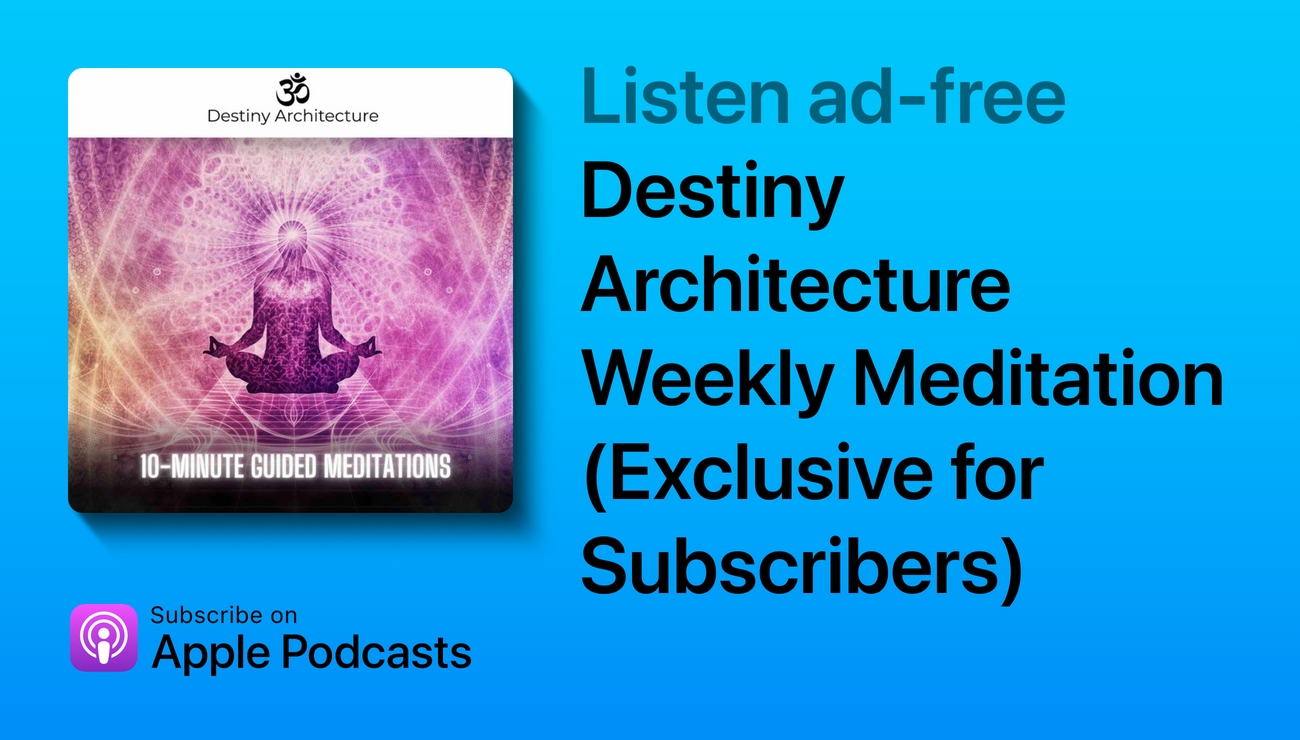 The Latest Meditation for Subscribers: Chakra-Balancing
How often do I do chakra work on myself? Daily. Your chakras change constantly throughout the day, so why not? The chakras you work with at 7 am aren't the same as what you'll work with at 7 pm.
So here's a meditation to help you bring awareness to your 7 chakras.
You can find these meditations on Apple & Spotify—however, the best way to subscribe is on the site so you get more benefits (as the cost is the same at $4.99/mo):
🧘‍♀️ A weekly guided meditation of 10+ minutes each Friday
🧘‍♀️ Access to all previous guided meditations
🧘‍♀️ A monthly live meditation on Zoom for members only
🧘‍♀️ 10% off courses and downloads
🧘‍♀️ 10% off Reiki days at White Dove Wichita
🧘‍♀️ 10% off Distance Reiki Sessions online
🧘‍♀️10% off Coaching sessions and packages (done over Zoom)
Now, for this week's meditation 👇
ICYMI: Curated Content for Content Creators (Who Also Care Deeply About Personal Development)
There I was, minding my own business, when my male cat, Usul, chucked an aventurine off my window sill. It hit my left foot and I took that as a sign it was time I accept good luck and fortune. 🍀  
I've had crystals break in two, go missing, and be found again—yet I've never had a cat flick a crystal off a window sill. When a crystal goes missing? It's not the one! Find a crystal that's been missing? Then it's time to work with it!
I take everything as a sign along my healing path.
---
Learn about life coaching here.
Learn about meditation and give it a try. Sign up for the meditation membership here.
Listen to (and follow) 250+ episodes of the Destiny Architecture podcast.
Snag software discounts, my minimalism eBook, and more.
Need an eBook on personal development or a life coaching worksheet?
Have I helped you with something BIG in life? Spread the love and pay it forward with a testimonial! 😊
Find me on Open Path Healing Arts Collective for life coaching on a sliding scale.
Finally, if you reply to this email, I won't receive it that way. But you can email me at destinyarchitecture@gmail.com. Thanks for reading this week's Destiny Architecture Blueprint! This is the newsletter for content creators interested in personal development. I'm Certified Transformational Life Coach, Certified 100-hour Meditation Teacher, & Usui Reiki Master Heather Larson, and I believe being a side-hustling content creator requires a ton of great self-care: Reiki, Yoga, Meditation, and more. So join me on this journey by hitting the "subscribe" button!