How to Find Work/Life Balance ⚡️ The Blueprint for 4/11/22
No one reading this (or the coach writing it 😉) has achieved perfect work/life balance. I don't know that anyone wants to be in a constant endeavor with trying to "achieve" it either.
So how can we make it easier?
What if "easy" isn't the point?
In this week's exclusive, we'll dig a little deeper into what this idea may be teaching us, and what we can learn from pursuing it imperfectly!
Exclusive: How To Find Work/Life Balance
This is an entirely different story when you reframe this into a "not a problem" perspective.
Here's how. (Email subscribers only be sure to hit the "subscribe" button in the corner so you don't miss future issues of the dest
As promised last week:
ICYMI:
Do You Need To Start A Podcast When You're A New Content Creator?
How To Increase Your Engagement On Twitter
What Makes Self-Made Millionaires More Successful? The Right Personality—Here's How To Get It
Ready for some coaching & want to meet with Heather to talk for 30 minutes? Get started!
Listen to & watch the Fearless 5 Podcast here!
Forward to a friend who loves creating content and who always works to improve themself!
Thanks for reading!
~Heather, Certified Coach & Reiki Master
Shoutout to Kim for reading the newsletter & loving it! Go follow her!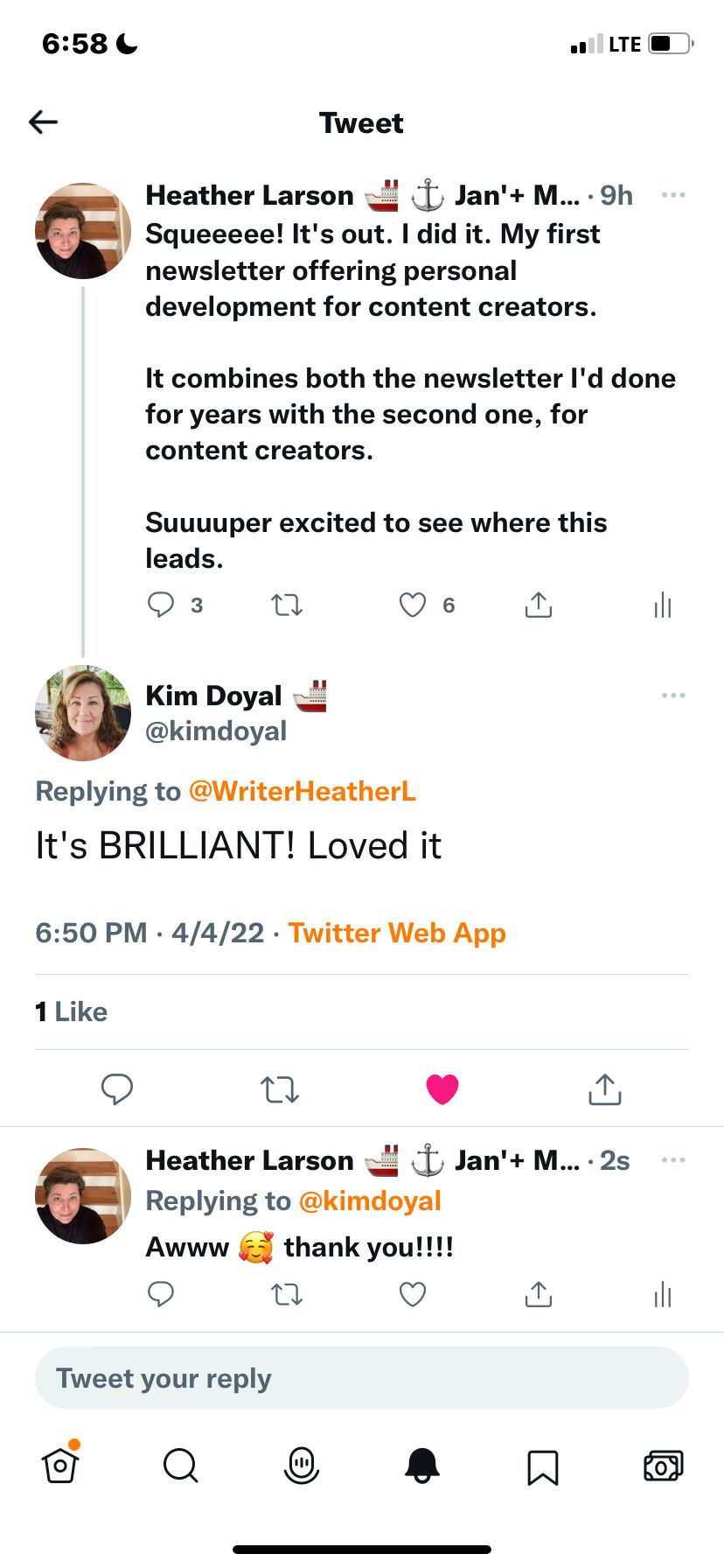 Shoutout to Aaron for reading the newsletter & being the FIRST new subscriber last week!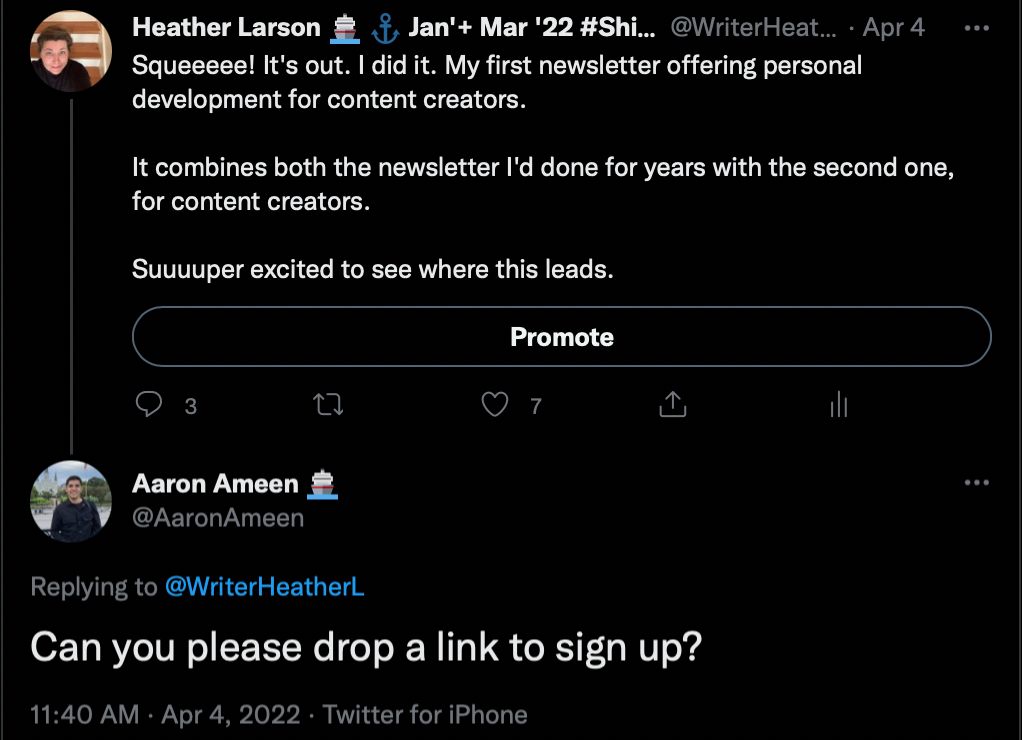 Ready to meet up and see how you can create your own blueprint for success? Book a time with me below ⬇️