🌟 I review the hot new app for content creators + Reiki This Saturday⚡️ The Destiny Architecture Blueprint 4/10/23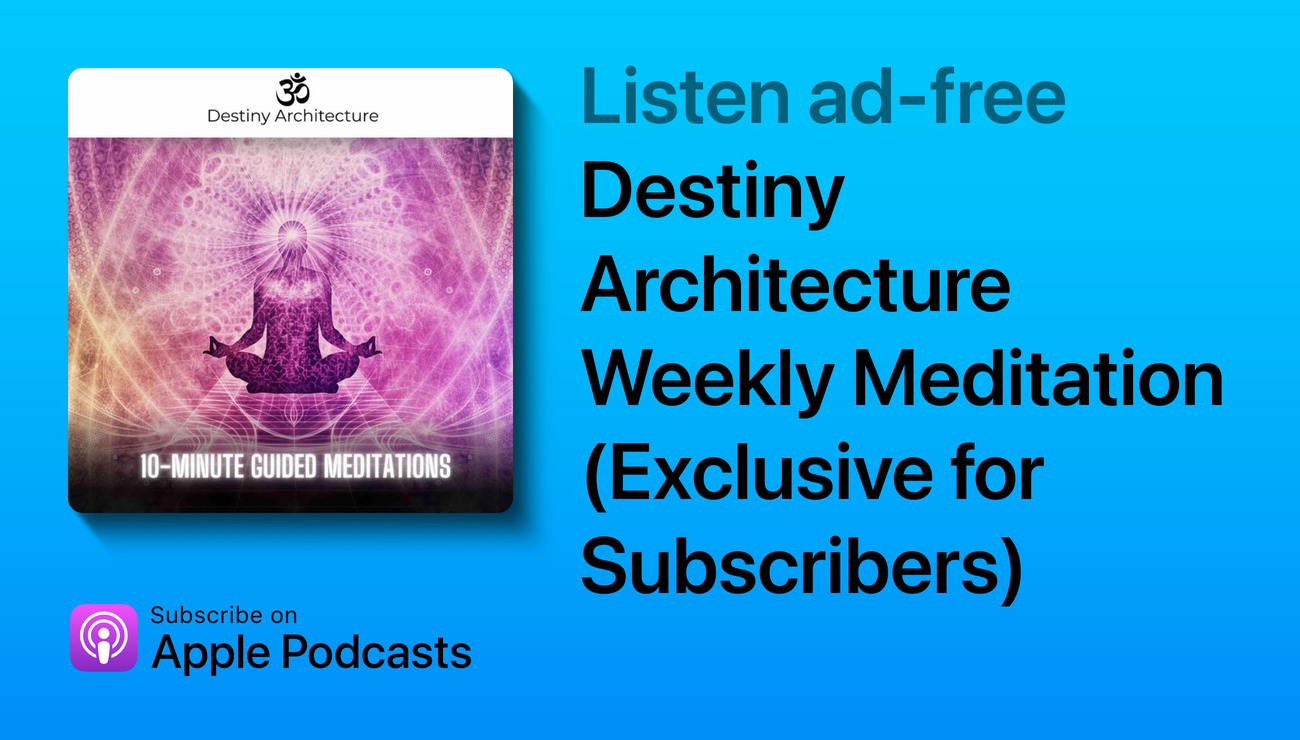 The hot, new Meta-killer is here: Lemon8. Here's my honest review/heads up for those who create content on social. Plus, get ready for another Reiki Saturday in Wichita at White Dove!
Lemon8 is HOT 🔥 But is it Right For YOU as a Content Creator?
The Bytedance app Lemon8 has been growing in popularity lately, but why get on it? Is it the right place for you to create content? Here are my initial thoughts:
🍋 It's GREAT for women aged 20-25. That's the majority of the demographic you'll find there.
🍋 It's a combo of Instagram + Pinterest + TikTok, so there are excellent posting possibilities.
🍋 Users treat it like a microblog. You can create a post and then write beneath it (using linebreaks, unlike Instagram).
🍋 Posting cute content enhanced with editing apps seems to do well there. (For example, CapCut, which is free, and PicsArt which takes a subscription). You'll see lots of photos with words added to them.
🍋 In my first few days on the app so far, I've enjoyed it. I've amassed 8 followers and 5 likes (😂) and I think that's pretty good considering my posts are hardly aesthetically pleasing and I'm old enough to be everyone's mom. 👵  
🍋 Start with an introduction post—you'll see a lot of those on there.
🍋 Lemon8 caters to the categories of fashion, beauty, food, wellness, travel, and home. I've posted about making ice balls for sober drinks, what I'm reading, the skincare I'm trying, and my first attempt at making Boba 🧋 at home. If you're curious, you can follow me here on Lemon8.
Sober Self-Care!
I took a 3-day weekend for self-care and a total reset. There was some sitting around doing nothing, which was heavenly. There were also boring to-do items like shopping and laundry. Those are still self-care! It's not all chocolate cake and salt baths, folks!
Now, I love a good stereotypical self-care regimen as much as anyone else.
But I find that's too simple a focus for my personal care of my self. My self needs to be nourished with good food, comfort food, spirituality in many forms, alone time—and yes—a facial now and then. Plus, yoga & meditation always.
In almost ten years of sobriety, my self-care has grown heavy on hobbies. I've been crocheting a blanket for months and I love anything to do with yarn. I am feeling a new, sober hobby emerging. I want to make cute and tasty non-alcoholic drinks! I want to take adorable ice balls back from the boozed-up crowd. Here's how that went:
There are Still 2 Saturdays Left for Reiki Sessions This Month at White Dove: April 15 + 29
Come on into White Dove this Saturday, 4/15, for some chakra-balancing Reiki. Why do I love Reiki? Because it's relaxing and revealing of the issues stored in our tissues. I'm so grateful to you for choosing to share your healing journey with me as I share Reiki with you!
Reiki & chakras together help me find clues to what's going on with you and what's next on your spiritual path.
Sessions last 25 minutes and cost $40. I accept cash, card, CashApp, and Bitcoin lightning ⚡️ payments.
Walk-ins are always welcome. White Dove is located at 2947 E. Kellogg (on the frontage road).
You can always call us at (316) 262-3683 or save your spot when you email me directly at: destinyarchitecture@gmail.com.
On the weekend of the 21st, White Dove will be busy as John Cappello visits. I can't wait to attend his Spirit Gallery that Friday night! Say hi if you're there!
I'll be back again on the 29th.
---
The Destiny Architecture Blueprint is brought to you this week by Canva. I've used Canva since I launched Destiny Architecture in 2016 and I still use it today. It's still the easiest to use of all the things I've tried for graphics.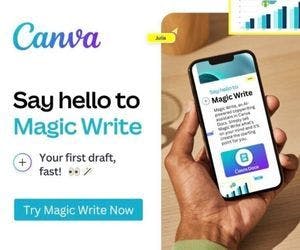 Your First Draft, Fast
Looking for some words of inspiration to kickstart your creative process? Magic Write in Canva Docs is your very own AI text generator to help you get out a first draft, fast. Simply start with a prompt and watch as copy, blog outlines, lists, bio captions, content ideas, brainstorms, and more appear in seconds.
Try Magic Write by CanvaPowered by Swapstack.
---
Last week's newsletter ⬇️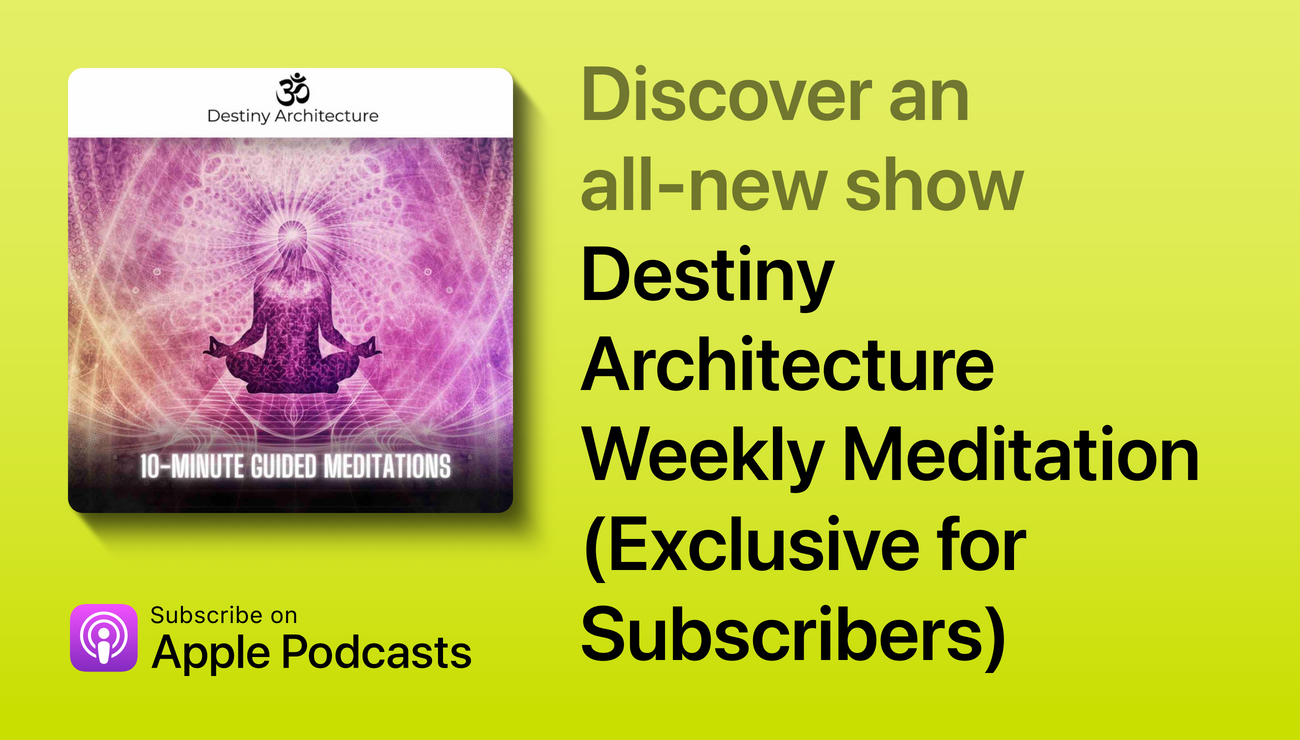 The Latest Meditation for Subscribers:

Someone on TikTok told me one of my meditation videos made them fall asleep!  
That's the highest compliment to me in meditation and Reiki.
I took it as a sign to create another meditation for sleep. This one should help you fall asleep even faster than last week's meditation for sleep.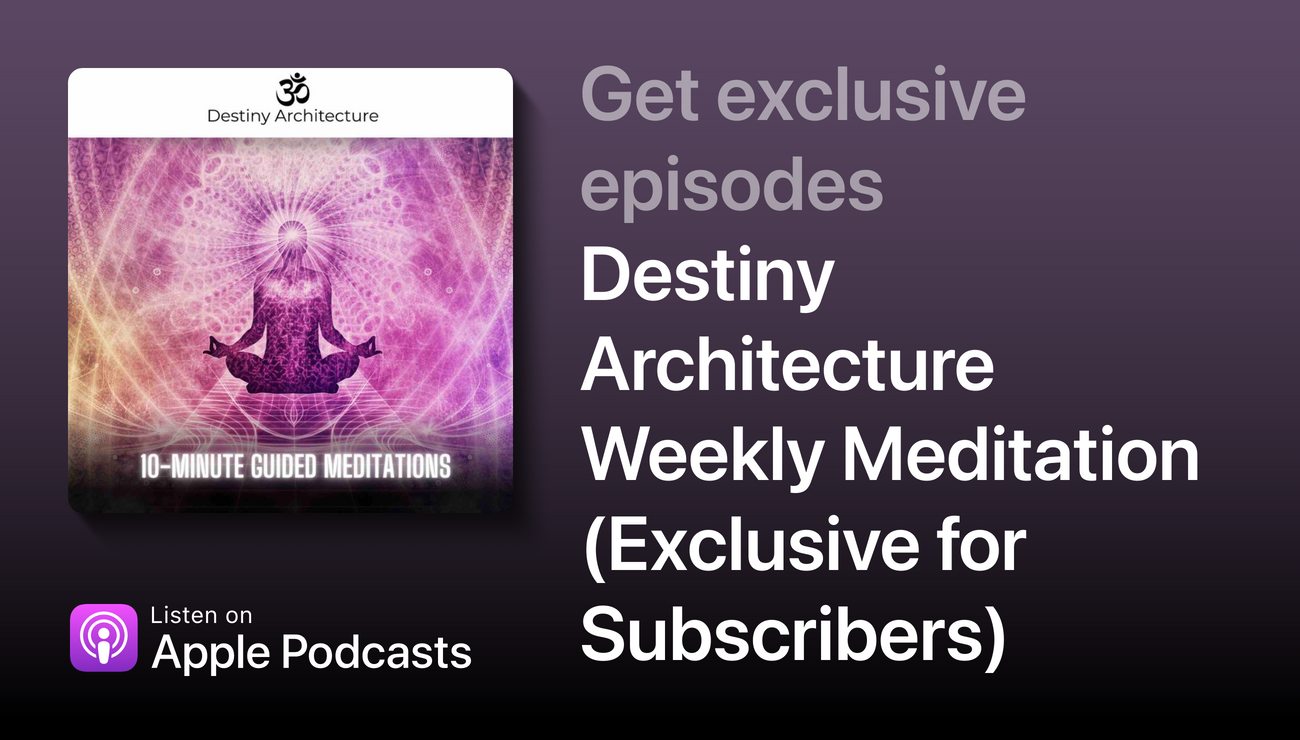 Curated Content for Content Creators (Who Also Care Deeply About Personal Development)
Emotional intelligence is something I've been paying attention to a lot more over the past two years. I retake a test about it annually on Psychology Today to see if my score has improved. (It increased by 6 points in 2022!)

This creator teaches people to use Excel—and she now makes $2M/year. You never know where the creator's path will lead.
You've heard about ChatGPT but what about other AI tools? Here's a Twitter thread covering some interesting ones 👇
Here's the thread that made me unfollow 900+ people on Twitter last week 😱 ⬇️
---
Learn about life coaching here.
Learn about meditation and give it a try. Sign up for the meditation membership here.
Listen to (and follow) 250+ episodes of the Destiny Architecture podcast.
Snag software discounts, my minimalism eBook, and more.
Need an eBook on personal development or a life coaching worksheet?
Have I helped you with something BIG in life? Spread the love and pay it forward with a testimonial! 😊
Find me on Open Path Healing Arts Collective for life coaching on a sliding scale.
Finally, if you reply to this email, I won't receive it that way. But you can email me at destinyarchitecture@gmail.com.
Thanks for reading this week's Destiny Architecture Blueprint! This is the newsletter for content creators interested in personal development. I'm Certified Transformational Life Coach, Certified 100-hour Meditation Teacher, & Usui Reiki Master Heather Larson, and I believe being a side-hustling content creator requires a ton of great self-care: Reiki, Yoga, Meditation, and more. So join me on this journey by hitting the "subscribe" button!