🌟 The Self-Care Issue⚡️ The Destiny Architecture Blueprint 6/19/23
I created this Self-Care Digital Planner and Workbook to help you with that process. Yes, it's 27 pages. But don't let that intimidate you. I worked through it myself and I promise you can work through it as fast or slow as you want. Go at your own pace.
I spent the weekend continuing my Reiki studies to better serve you with Reiki sessions in Wichita (or online!)
This is how I pour into my well so I can help you pour into your own well.
Learning is my obsession. It makes me happy. My boss in the addiction field once told me he could never imagine me being happy in that job long-term because, "Heather, you just want to know things!" (He also very much believed in me and my talents, a good boss).
Self-care became mandatory for me when I began working in the addiction field. After broadcasting, there would be no more split shifts, crazy hours, or 50+ hour weeks. Since we spent out time taking care of others who were at their most vulnarable, we were encouraged to take time off, get massages, work out, etc.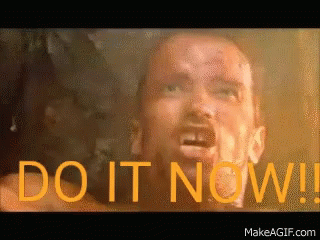 You don't have to work in a demanding field in which your take care of others in order to make self-care mandatory! DO IT NOW!
I created this Self-Care Digital Planner and Workbook to help you with that process. Yes, it's 27 pages. But don't let that intimidate you. I worked through it myself and I promise you can work through it as fast or slow as you want. Go at your own pace.
No matter where you are on your self-care journey, this will help you evaluate exactly where that is and where you're headed next. You can be a self-care beginner or an expert. We all need a tune-up once in a while! This is one area of your life you don't want to let lapse.
The best part about digital planners is you can use them again and again. (Either erase them or make duplicate copies). I recommend using the Notability app as that's my preference, but you may also like Good Notes or something else. Give it a try 👇
Yoga Teacher Training Progress Report!
I'm 83% done with my RYT-200! This means I'm now putting everything together to create yoga classes (sequences), studying for my final exam, and getting ready to turn in my final project.
I'm undecided on the exact details of that project, but I want it to involve teaching yoga to real people (like you!) in Wichita!
If this floats your boat, watch the newsletter for details coming soon!
Tying It All Together: Reiki = Yoga = Meditation = Sutra = Reiki 🤯
I LOVE the off-the-mat aspects of yoga's teachings and plan to share them with anyone interested. Here's how much this weekend of Okuden Reiki inspired me—along with some other things I've learned along the way. (Can't wait to organize all this into a blog post for you!)
Reiki This Weekend—It's the Final Saturday of June (Already!?) (6/24)
Chakra-balancing Reiki happens on the final Saturday of each month—with a few extra dates mixed in as I can—at White Dove in Wichita! So there are two more Reiki Saturdays this month:
See you this Saturday at White Dove from 11-4! (6/24)
Walk-ins are always welcome. White Dove is located at 2947 E. Kellogg (on the frontage road). You can always call us at (316) 262-3683 or email me directly to hold your spot at destinyarchitecture@gmail.com.
Sessions last 25 minutes and cost $40. I accept cash, card, CashApp, and Bitcoin lightning ⚡️ payments.
Ask me about aura cleansing and healing attunements! Also, if you think you need a full hour, let me know. (Cost will be $75).
🎴 I'm also going to bring a tarot deck (or two) so we can have fun with readings if anyone wants one! Cost will be a love offering!
The Reiki Summer Pass is still for Sale!
There's still time to purchase a Reiki Summer Pass and get 6 sessions for the price of 5!
---
The Destiny Architecture Blueprint this week is brought to you by Morning Brew! Who doesn't love the Brew newsletters? Especially Marketing Brew? Check 'em out!

Get smarter in 5 minutes with Morning Brew (it's free)
There's a reason over 4 million people start their day with Morning Brew - the daily email that delivers the latest news from Wall Street to Silicon Valley. Business news doesn't have to be boring...make your mornings more enjoyable, for free.
Check it out!Powered by Swapstack
---
Last week's newsletter ⬇️
The Latest Guided Meditation for Subscribers
I'm excited to share with you the latest episode of the Destiny Architecture guided meditations, "Meditation for Positive Energy."
This episode will help you find a place of peace within yourself and increase your positive energy. The meditation starts with turning inward, paying attention to your breathing, and noticing the sounds around you—without judgment. It then progresses to visualizing a strong, positive light within your body that grows with every inhale.
This light can transmute negative energy and transform it into something positive when released with each exhale. Throughout the episode, I emphasize the importance of acknowledging difficult emotions and allowing them to pass.
I also remind you that positivity all the time is unrealistic.
(A drum 🥁 I've beaten for years + a hill I will die on).
This practice does not require striving for positive energy, but rather recentering and rebalancing your energy. I suggest breathing exercises so you can help the light within you grow stronger. You can use your breath to transmute negative energy into positivity, making the light within you burn brighter and hotter. 🌞
I also talk about the importance of noticing things without getting involved in stories about them. You're prompted to let go of those stories by not becoming entangled with them. Allow yourself to let go of anything that doesn't serve you and focus on the positive energy within you.
Thank you for listening and as always, feel free to share your feedback with me. (You can scroll down to the bottom to do that!)

Curated Content for Content Creators (Who Also Care Deeply About Personal Development)
If you struggle not with just losing weight—but with keeping it off long-term, science now has an explantion. A new study shows obesity causes long-term damage to the brain.
If you're creating audio podcasts, this new tool from RSS.com is a game-changer!
I'm a very happy RSS.com customer. It's where I host the guided meditations. They keep adding new features there for customers, like transcripts. But you don't have to be a customer for this one!
You can upload an MP3 and it will turn it into a video you can post on YouTube. The motion in the video is a soundwave, so it's like an audiogram.
If you're like me and you have a ton of Mp3s that could be converted to video, give it a try. Here's how one of mine came out ⬇️
---
Learn about life coaching here.
Learn about meditation and give it a try. Sign up for the meditation membership here.
Listen to (and follow) 270+ episodes of the Destiny Architecture podcast.
Snag software discounts, my minimalism eBook, and more.
Need an eBook on personal development or a life coaching worksheet?
Have I helped you with something BIG in life? Spread the love and pay it forward with a testimonial! 😊
Find me on Open Path Healing Arts Collective for life coaching on a sliding scale.
You can email me at destinyarchitecture@gmail.com.
Thanks for reading this week's Destiny Architecture Blueprint! This is the newsletter for content creators interested in personal development. I'm Certified Transformational Life Coach, Certified 100-hour Meditation Teacher, & Usui Reiki Master Heather Larson, and I believe being a side-hustling content creator requires a ton of great self-care: Reiki, Yoga, Meditation, and more. So join me on this journey by hitting the "subscribe" button!
You can always support this newsletter by leaving a tip. 🙏