Additional Openings for Reiki Sessions in March⚡️ The Destiny Architecture Blueprint 2/27/23
Welcome to another edition of the Blueprint! There's something special here for creators today...
Here's where I tie self-care into creativity and the creator economy for you
At Destiny Architecture, I'm passionate about helping others become confident content creators who share their gifts with the world fearlessly.
Do you want your voice to be heard?
Do you have something to create—if you only had the time?  
Do you not know where to even begin?
Helping you get past this is what I do! The tools I use to do it include coaching, Reiki, meditation, and the principles of yoga. Because self-care fuels creativity.
If you're ready for a taste of this...this next part is for e-mail subscribers only!
Reiki Day in Wichita is Saturday—March 25—and I added two more dates!
Chakra-balancing Reiki happens on the final Saturday of each month (except November/December) at White Dove in Wichita!
This month, I'll see you Saturday 3/25 from 11-4 (as usual).
White Dove is located at 2947 E. Kellogg (on the frontage road). You can always call us at (316) 262-368.
Announcing more Reiki Saturdays in the Month of March!
If you can't make the final Saturday of the month for a Reiki session, I've opened up my calendar for Reiki sessions on March 4 & 18th!
So that will be 3 Saturdays of Reiki in March including the 25th! 🙌
Come by March 4, 18, or 25th at White Dove from 11-4!
You can book ahead at this link or simply walk in between 11-4!
---
This week, the Destiny Architecture Blueprint is brought to you by this deal from Snake River Farms: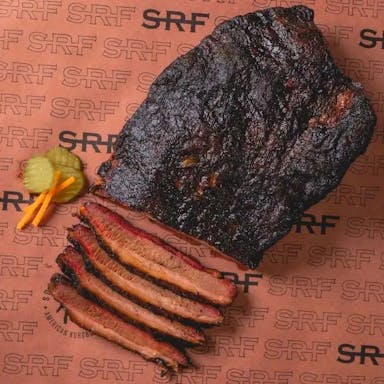 Receive $25 off orders of $149+ with code SWAPSRF at Snake River Farms!
Whether you're a seasoned veteran or a beginner to beef, the pioneers of American Wagyu have got you covered with $25 off your order.
Shop Delicious Meats NowPowered by Swapstack
---
Meditation #4: Recapping the basics of the past few weeks while relaxing into becoming more aware
My newest creation this year for you is a simple meditation by subscription. If you missed last week's newsletter, here's how it works.
More options to subscribe (there are 3 now). 👇
More Meditation Content is Coming & Coaching Remains
Coaching is a passion of mine and something I've been doing in some form or another since 2015. I'm just revamping my offerings right now while also creating some top-secret meditation courses!
I'll also be teaching live to a group of really amazing people next month...
But that's a surprise! Stay tuned for more on that to come.
I'm realizing my goal of mixing together my knowledge and expertise for your benefit. The disciplines of spiritual personal development, Reiki, yoga, and meditation all inform my coaching.
I'm so excited about what's to come! Know I'm working hard behind the scenes to bring you more life-transforming content, courses, and experiences. 🚀
The original Destiny Architecture site has also undergone a little makeover.
Curated Content for Content Creators (Who Also Care Deeply About Personal Development)
See how much one creator made by monetizing YouTube Shorts. ⬇️
So you want to be a LinkedIn influencer when you grow up? Yes, they exist. Here's what this is and how to become one.
Because it's that time of year...here's a little coverage on the very un-sexy side of content creation—filing taxes 👇
---
Schedule your next online life coaching or Reiki session today.
Learn about meditation and give it a try.
Listen to (and please follow) 250+ episodes of the Destiny Architecture podcast.
Snag software discounts, my minimalism eBook, and more.
Need an eBook on personal development or a life coaching worksheet?
Have I helped you with something BIG in life? Spread the love and pay it forward with a testimonial! 😊
Find me on Open Path Healing Arts Collective for life coaching on a sliding scale.
Thanks for reading this week's Destiny Architecture Blueprint! This is the newsletter for content creators interested in personal development. I'm Certified Transformational Life Coach, Certified 100-hour Meditation Teacher, & Usui Reiki Master Heather Larson, and I believe being a side-hustling content creator requires a ton of great self-care: Reiki, Yoga, Meditation, and more. So join me on this journey by hitting the "subscribe" button!